by Jonas Pauliukonis, Sr. eStrategist and Ara Quick, eStrategist, Milestone Internet Marketing
When discussing pay-per-click (PPC) options, one popular question brought up on a regular basis is, "What opportunities are available on the major advertising channels (i.e. Google Adwords, Facebook, and Bing AdCenter)?" The follow up question then is, "What can be expected from advertising on each?"
Because each business and their target audience differ, advertisers should put some thought to their strengths and weaknesses on a case-by-case basis and never jump to conclusions based on popularity ("Everyone is using Facebook, I need to be advertising on Facebook").
Which PPC option should I choose? To shed some light on the subject, we have put together the following synopsis of the pros and cons of each channel:
Facebook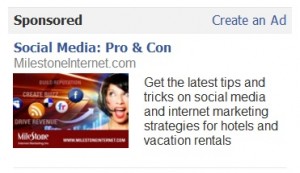 Pros:

Great for creating brand awareness
Large audience and user base comparable to Google
Sophisticated demographic, geographic, and interest-targeting
Generally lower cost per click (CPC) than Google Adwords
Experimenting with different forms of contextual advertising to leverage friends' likes/interests
Great potential for businesses highly active in social media

Cons:

Ad exposure limited to Facebook
Low click-through-rate (CTR) compared to Google Adwords
Subject to "ad fatigue" when same ad copy/image is continually used
No built-in revenue tracking feature – page "Likes" and traffic to destination page constitutes 'conversion'
Google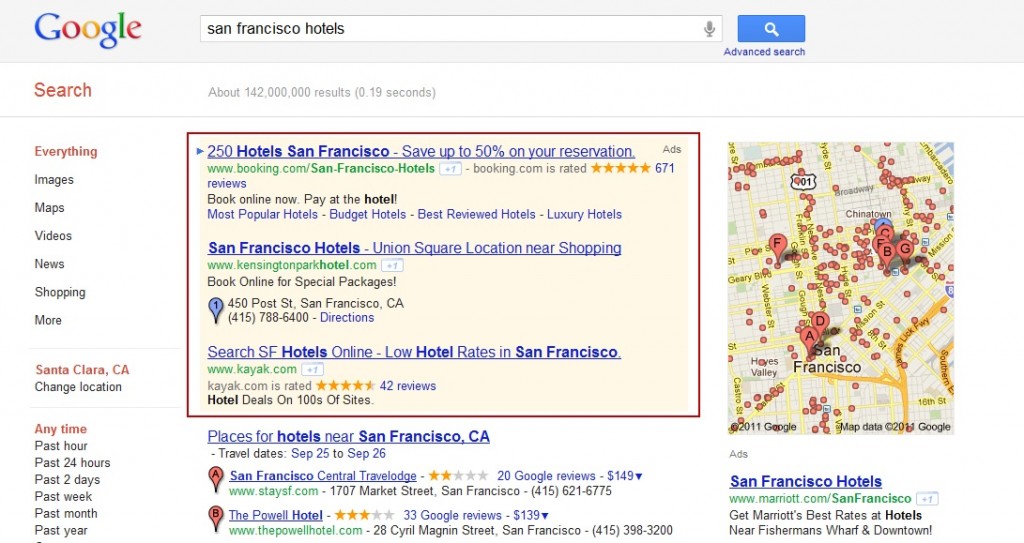 Pros:

Large audience and user base when compared to Bing
Multiple channels of advertising (i.e. search, display, banners, etc.)
Target multiple media (pc, tablets, mobile, video, etc.)
Advanced targeting tools for geographic, device, time of day, etc.
Built-in conversion and revenue tracking code
Includes additional extensions (i.e. location-based, site links, mobile click-to-call, etc.) to improve click-through-rate

Cons:

Becoming increasingly competitive as more advertisers join
Depending on seasonality and keyword competition – CPC can get relatively expensive
Low CTR on the display network (i.e. banner ads, YouTube, etc.)
Bing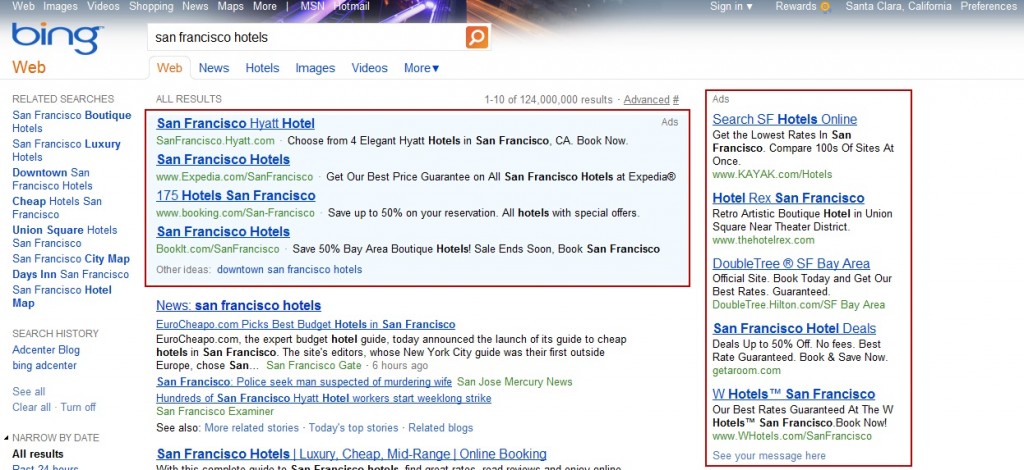 Pros:

Bing expanding business relationships with Facebook and Twitter
CTR and conversion tends to be higher
Better targeting tools after merger with Yahoo Ads
Keyword bidding is less expensive than Google Adwords or Facebook

Cons:

Smaller user audience than Google or Facebook
No built-in revenue tracking feature
Conclusion:
Just because there are several advertising options does not mean you should participate in all of them. It is better to excel in one medium than be mediocre in several. Some key considerations include:
Where is your business located? Destination spots, metropolitan areas, etc. have a better opportunity for social media traffic while suburban markets might fare better with search.
What is my budget and how aggressively can I bid on clicks?
If advertising on Facebook, have you created a Business Page?
How can traffic through PPC be converted? What landing page should be used?
What constitutes success? Revenue, traffic, growing a social network?
The bottom line is before deciding on which advertising channel to use – take time to understand your customers and your current strengths. Approach PPC with a purpose and a set of clearly defined strategies, and you should find the ideal channel for your business and market.