"Twitternation & Automation" session at SES San Francisco 2010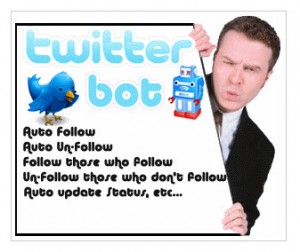 Moderator:
Matt McGowan, Publisher and Head of U.S., Incisive Media
Speakers:
Tracy Falke, Social Media Specialist, Freestyle Interactive
Paul Madden, Owner, Crea8 New Media
Jeff Pulver, Entrepreneur, Chairman and Founder, JeffPulver.com
In the "Twitternation & Automation" session, panelists discussed the fine-line between automating Twitter functions vs. letting it totally come manually from a human user. The time it takes to manage Twitter on a 24/7 basis for your brand is definitely time-consuming, so how can you use basic tools or platforms to help you automate *some* of your Twitter campaign without totally loosing the holistic, real connection between your company and your customers? Here are the highlights from the panel's presentations and some key take-aways for marketers to implement and test right away with their Twitter campaigns:
Accept the fact that Twitter takes time! While all panelists agreed you definitely need personality and a strong brand voice, you also need a channel management strategy to streamline your efforts and maximize your time.
Don't use the automated direct message (DM) tool to thank someone for following you – it really clutters the user's inbox and dumps unneeded self-promotion. Studies have shown that a high amount of users will actually un-follow you because you have the automated DM turned on.
Don't rapid tweet. Take time between your tweets for your followers to look at other things. It will appear spammy if you tweet too much throughout the day.
Do talk to people on Twitter – send @ mentions, personalized direct mentions, RT your followers – do not just tweet your own stuff.
Some of the best Twitter platforms include: HootSuite, SocialOomph, and CoTweet. With these tools you can segment multiple accounts, filter tweets at the keyword level, segment your tweet based on lists/users, schedule tweets to blast out in the future, setup multiple levels of Twitter management users, and get detailed analytic reports on your tweets and clicks.
In conclusion, the general consensus from the speakers was to stay away from too much automation. You still want your campaigns to be human and find a real connection to your customers. However, the time it takes to effectively manage your Twitter campaigns can be daunting, so use a Twitter platform (i.e. HootSuite) to manage your accounts, segment keywords, and generate reports on the fly.
Contributed by:
Natalie Evans, Director of Client Services, Milestone Internet Marketing, Inc.