Social media provides an unusual opportunity for marketers in that you can use it to achieve a variety of objectives. The first step in social media management and measurement is to create a set of defined goals. The following is a list of the top 5 goals which hotels often look to achieve through the use of social media:
Monitor your hotel/brand and see real time conversations about it
Tap into the conversation about your brand and increase engagement
Improve your product based on feedback from the 'real time focus group'
Drive targeted traffic to your website/booking engine
Saturate the search engine results pages
Once you have identified the top goals which you are looking to achieve, it is important to integrate it with your overall marketing plan. Just as you would review your revenue management strategy or offline marketing efforts in weekly hotel meetings, your new social media objectives should be integrated into the overall plan. The channels on which you choose to focus your interaction (Facebook, Twitter, YouTube, etc.) should also be driven by your goals and messages.
The social media manager needs to be aware of the overall business objectives so that they can align the messages accordingly. Social media should be integrated with the overall marketing process so that it becomes a part of your daily routine. Tools such as HootSuite provide a great platform for scheduling tweets and Facebook updates.
Often when we hear people say that social media is not measurable, they really mean a number of different things. The following are among the top 3 common challenges when trying to collect meaningful data.
I do not have defined goals which I am trying to measure.
I do not have tools to accurately and efficiently measure social media.
Even if I am able to collect the appropriate data, I am not sure how to analyze it and draw actionable conclusions.
The metrics which you will use to measure each objective will vary. The following are among the top metrics to measure by objective:
Awareness

Number of friends & followers
Social media mentions
New relevant links

Conversion

Track through promo codes
Google Analytics

Relationships

How much interaction?
Who is initiating?

Engagement

Unique visitors
Time on site
Frequency of visit
Facebook provides a suite of statistics through Facebook Insights tracking. You are able to see many of the top metrics including 'comments', 'wall posts', 'likes', etc. The tracking also provides a breakdown of your top feeder markets and demographics.
Total Fans of the Page: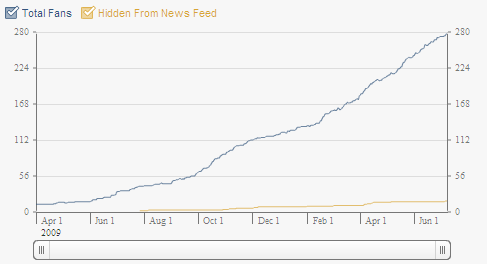 Total Interactions: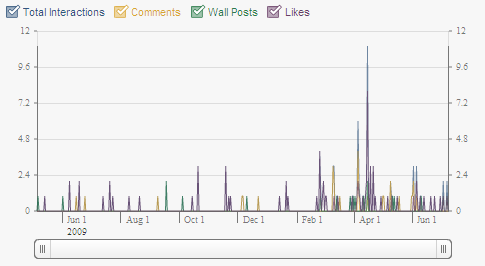 Demographics: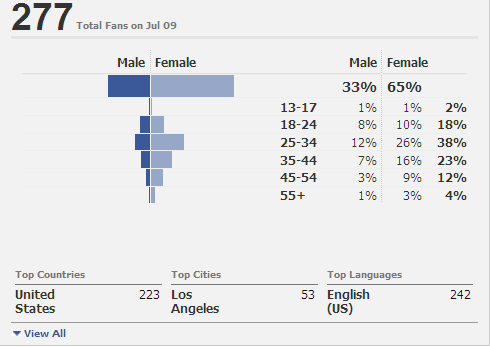 We recommend using an automated tool to aggregate data from the top social media, review and OTA sites, which will provide great efficiencies in collecting the most important metrics from the top sites. The best industry tools will provide actionable areas where the most important metrics are highlighted for your review.
For more information about Milestone's social media monitoring tool, click here.
_____________________
Contributed by: Kimberly Ercius, Director of Business Development, Milestone Internet Marketing, Inc.