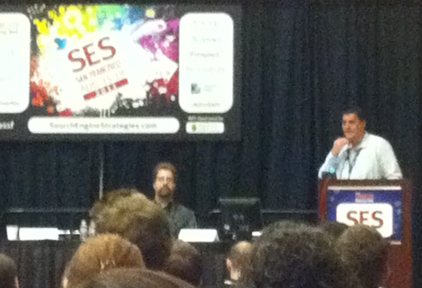 Google's recent Panda Update has brought SEO to a whole new level. This update has a heavier impact than the previous 2 panda updates. Gone are the days when unique content and linkbuilding are enough to improve your rankings on search results. Content is still important, but just content is not good enough. Website architecture, download time, content, linkbuilding, social presence, reviews and citations are some of the major areas websites should develop to get higher visibility of search results.
Were you hit by Panda update? If not, then you are ahead of the game, but we need to make sure that we continue to follow the guidelines to avoid getting penalized like JC Penny. You may have already been hit by the Panda update but you have not realized that yet. Check the website traffic and link analysis from April 1 through August 12, 2011 and study the pattern.
Check and find answers to these questions which relate to Panda Update. There might be things to fix before it is too late.
Who got hit and why?
Who got away and why?
Backlink structure
Social Network Activity
User experience on your website
Website Content
What to do if you are hit by Panda update?
Work on your SEO strategy
Focus on long tail keywords
Compensate traffic with Paid Search
Universal search optimization
Linkbuilding and not link farming
Reconsideration if required
If you want to stay on top, do basic ground work and lay the pillar for a strong foundation:
Universal Search Optimization
Strong and unique Content
Personalization
Social Presence
Website Architecture
Website load time
User experience
Leverage Reviews and connect with your customers
Analyze your website and see if you are hit by Panda update. Follows the steps to make sure you fix your website and SEO strategies before hit by Panda and also to stay ahead of the game.
SES SF 2011 Session "SEO 2.0: Less is More" Speakers
Dr. Horst Joepen, CEO, Searchmetrics
David Naylor, SEO, Bronco
————————————————————————–
Contributed by: Justin Varghese, ROI Manager, Milestone Internet Marketing