Pubcon 2011 had several sessions on link building. Here is quick blog post summarizing robust strategies for building trusted links.
Helpful Tips & Tools on building Valuable links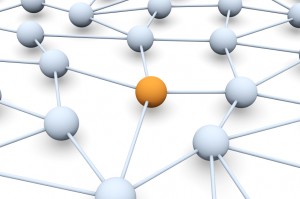 1. Raven tools, SEO moz are good tools to find valuable links. Always build variety of quality of links i.e. links from blog, articles, local links, coupon, citations. Distributed trusted back-links to your domain is one of the key step towards building robust foundation. Google likes Natural links – More natural your approach is, much better is for.
2. cloudlet – Great tool Google chrome extension – Find out what type of links, anchor text you want.
2. To prepare – Define budget, Ask for person in charge, Check – who is of sites which show up, find out contact us, and create email template
3. Follow up & Placement – Once you have your list ready, contact people by sending personalized email. Provide reasons why some one should link to your site. Do personal followup by calling the person.
4. Content Marketing – Overall goal of SEO promotion – Get most relevant links and create process to secure best links. Turn your site into link Magnet that is why content marketing is very important . Build Out a content library On your site – Empower people to link content on your site.
5. Few tips to gain links by creating great content
Create list such as top 5 list or top 10 list. It is always great to get link back
Creating info graphic and write content around the info graphic. This will become viral and get social
Quality links from a variety of sources
Get links from blogs, eBooks, Newsletters, Pod casts. Interviews, White Papers, Web casts/ webinars, Video's
How do you find what qualify as a good content? – Before you create content find out which type of content currently greating great links from Edu, ORG etc. Topic such as top ten things, how to do list etc tends to get good quality links.
6.  Screaming Frog and Xenu link are great tools to find broken links. SEM rush, SPyfu.com, Google keyword adword tool, Google suggest are some other tools help you do competitive research.
7.  Internally links within your content to your best pages, using a variety of important valuable phrases.
8. Author Rank – Utilizing an author for links, Rankings, Fresh Content, Social and More. Build your brand Author Authority. Google focus on Quality of author. Google has two indexs which is web and Microblog Index.
9. How to build Author Rank? Create facebook, Twitter accounts etc. Create author for your site.
10. Write content and get trusted links. Write and comment beyond your site. Get backlinks to your good content. Offer guest blogging. Check out myblogguest.com