by Mike Supple, Sr. Social Media Manager, Milestone Internet Marketing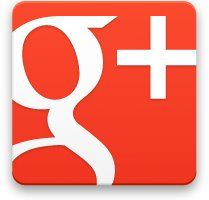 After months of anticipation, Google+ has launched pages for brands a mere 48 hours before this PubCon Las Vegas 2011 session. The speakers of this panel did a fantastic job in the past two days analyzing the features and benefits of Google+ for brands, as well as taking calculated guesses about where Google+ is headed.
The biggest hurdle for Google+ to overcome is building a user base and getting brands to integrate it into their already busy marketing schedules. While the new Hangouts feature is cool, for a user Google+ is another channel they have to maintain in addition to everything else. To truly scale, Google needs to allow users to consolidate (with tools like TweetDeck and HootSuite) rather than diversify into more time consuming applications. And for brands Google+ runs the risk of just being another chore: Facebook already has the momentum, so why join another channel that demands significant time?
Since Google+ Pages is so new, many people don't even know it has yet launched. To that end, Jay Berkowitz put together a list of the Top Ten Things You Need to Know About Google+ (which I've condensed to 8):
Incredibly rapid adoption to reach 25M unique visitors in mere months as compared to Twitter/Facebook which took years

Caveat: Google is using the term "signed up" where T/FB use term "Active"

Social signals seem to be the new links
Google+ Design

5 images at the top – nice banner real estate
Because of the banners, you really only get 1 post visible beneath, so really take advantage of those images
Pages are very simple and clean, like the rest of Google

Connect your web page to your Google+ Business Page

This is very important
This is also a way to prevent fake business pages

First Mover Advantage

A lot of people in media are covering the first pages that are created
Be the first G+ page in your area and get known
Direct Connect: Search for +A and it brings up all the pages that start with A (and if you are one of those, you get bonus SERP listings)
An opportunity to connect with the early movers and social marketing influencers

Circle

Term being used at the moment like saying "Follow" on Twitter. "Circle" me on G+

Hangouts

One of G+'s best features: allows users to connect for group video sharing

Content marketing opportunity

Create new content all about using Google+
Shoot a camtasia screen grab about building it – have the first video on creating a G+ page
You now have another source to put your other content that you've been creating
Being an early adopter can be very difficult: you don't have the mistakes of others from which to learn. But being one of the first can also ensure you stand out among your competition. Lunging at the new, shiny object isn't always the best idea, but when an 800 pound gorilla like Google is behind the trend, following their suggested strategies is usually a good way to ensure you stay relevant in their ranking algorithms.
Speakers:
Monica Wright
David Szetela
Jay Berkowitz