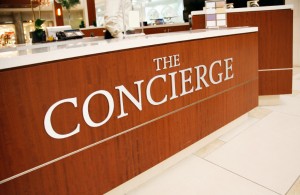 Google has announced that it will offer businesses such as hotels free photo shoots for their Google Places page.
If your hotel is in one of the select 25 markets in the U.S. you can apply for a free photo shoot.
If your property is approved by them, Google photographers will photograph the interior spaces of the hotel and post them in your Google Places listing for free alongside the user generated pictures. Google says it is taking panoramic shots of the hotel which "may be stitched together into a panoramic view" – similar to a Streetview, but for inside a property.
However, here are some limits to the photo shoot – it is only available in select markets for now; secondly Google will own all the rights to the photos and they are not accepting applications from "chain establishments."
What are you waiting for? This will allow you to stand out from your competition. So apply today and see if they pick your hotel for a complimentary photo shoot.  You can apply here: https://services.google.com/fb/forms/googlemapsbusinessphotos/, or contact your Milestone Account Manager today to help you get started.
————————————————————————–
Contributed by: Bhawna Sharma, eStrategist, Milestone Internet Marketing