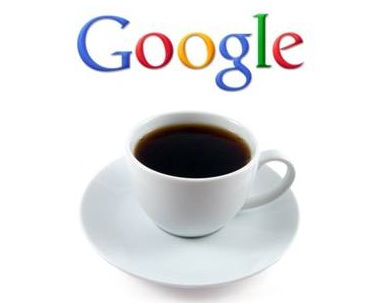 Google has always placed importance in the freshness of websites and its content, but the recent Google caffeine update has propelled this freshness factor into the spotlight. Affecting about 35% of all searches, Google Caffeine update and Google Panda updates are definitely two biggest changes that happened in 2011. (If you have not had a chance to learn about the Google Panda update, you can read all about it here https://blog.milestoneinternet.com/industry-news/google-panda-update/ )
We know it is important, but what exactly is "Freshness Factor"? There are many components to a website's Freshness Factor, but it all boils down to these top factors: date of the last update, frequency of updates, quality and quantity of updates, and what was updated. Below are some hotel-relevant ideas that can help improve your site's Freshness Factor.
Last Minute Deals Offers
The booking window has become shorter and shorter with the proliferation of technology and gadgets. Some industry studies showed same day and last minute booking surged up 28% in 2011; this growth is looking to continue in 2012 and onward (Dhiren Fonseca, co-president of Expedia's Partner Services Group, Dec 2011). If we learned anything from the traveler's booking behavior in 2011, it would be that people love getting great last-minute deals. Due to this fact, searching for last minute deals and offers is considered a "hot topic" and may be leveraged with frequent updates. Incorporating last minute deals into the website allows you to make frequent and relevant updates as well as satisfying traveler's booking behavior.
Social Channel Integration
The proliferation of smart phones and mobile devices also increased the amount of time people spend connecting on social media channels and using hyperlocal applications. This technology is how most people choose to receive news updates, share interests, as well as connect with their network. By integrating fresh content into social channels you will be leveraging not only the content's 'freshness factor' but also its 'social engagement' factor.
Fresh content on social channels increases the visibility of your content as well as the possibility to make your posts go viral. Content shared on social channels creates the ability for users to share content with family, friends, and social networks in several forms in a very short period of time.
Event Calendar
An event calendar is another great way to increase freshness on your website. Event calendars are especially effective for hoteliers because guests are always looking for things to do in your hotel's local area, including local attractions and events: romantic getaways, family vacations, reunions, weddings, conventions, work, and etc. Because events and places often times change and are time sensitive, the best way to capture and leverage these for fresh content is adding an event calendar blog. Things like concerts, conventions, local holiday events, etc. are examples of great event calendar blog entries.
Blog and Timely News-
Local news and current events are often times very relevant pieces of information travelers search for when visiting a particular destination. Updating your site with current local news is also a great way to add fresh content. For example, instead of blogging about a new hotel promotion once a week, the blogger can really get creative and blog about topics that matter in their own neighborhood. For example, "XYZ" restaurant celebrating 30 years in business, "Highway 1 is closed due to extreme bad weather, travelers driving beware", etc. These topics are great for link baiting as well as encouraging website visitors to share your content and URL!
Content freshness will continue to be an important factor in SEO, but it is important to remember that adding content to the site just for the sake of adding freshness is not a good strategy as quality and relevancy of the content are still important factors. In short, focus on creative ways to add relevant, quality, fresh content without congesting your website.
______________________________
Contributed by:
Chad Tsang, Sr. eStrategist
John Pol, Sr. eStrategist