We know SEO is important and there are many different ways to implement a smart SEO strategy, but at the end of the day, it all boils down to answering a user's query.
Google does that better than anyone else with 92.47% market share of search engines, which drives 80% of their revenue (~$256.74 Billion in 2021).
Since a majority of their income is driven by Google Search, they want to have the best search results. Thus they're incentivized to help you optimize your website for users and there are a variety of free tools by Google that can help you accomplish this.
What are the best and most popular Google tools and resources?
Google Analytics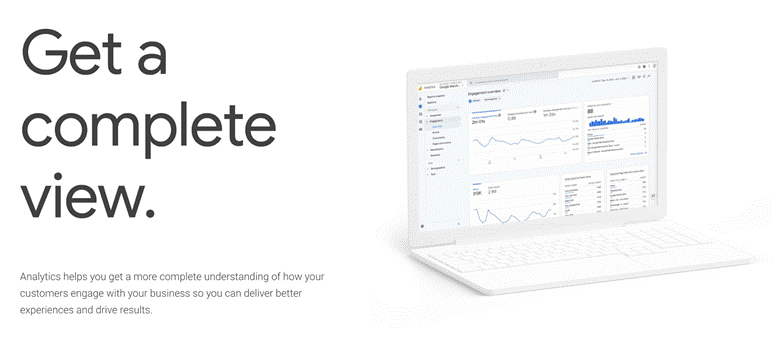 Google Analytics is a must have for every website, and if you already have it, consider migrating to Google Analytics 4 as Google will retire the current version (Universal Analytics) in July 2023.
Google Analytics can track and report website traffic, measure marketing campaigns and see trends over time. Ideally you'd like to see improvements in organic search from month-to-month, but if you see a dip in traffic for a certain time period you can review recent Google algorithm updates to get a better idea of what you need to improve on your website.
Google Analytics is free and they offer a number of free courses so you can take your measurement strategy to the next level.
Google Search Console
Google Search Console helps webmasters improve their performance on Google Search by helping you fix issues. You can also measure your site's traffic and performance. We'll briefly cover a few important sections of the Google Search Console and how you can optimize it for your website:
Search Results – This shows the queries people are searching for to find your website (among other things). Combine this data with your rank tracking tool of choice (eg. Ahrefs, Semrush, etc.) to optimize your current content, or get ideas for new content. Recall in our Guide to Inbound Marketing we mentioned websites on the first page of Google receive ~91% of search traffic. If you have content stuck on the 2nd page, it's best to optimize the on-page SEO (Surfer SEO is great for this), or create new related content that internally links back to that piece of content.
Discover – You can generate a lot of traffic without SEO or ads with Google Discover. For most, it isn't a reliable source of traffic but it is worth implementing their simple best practices to increase the chances that your website is "discovered."
Coverage – This section can help you identify any errors that Google Crawlers are having with your website.
Security and Manual Actions – An important section that can help identify major issues with your website. Manual actions are served to webmasters who were trying to game Google with Black Hat SEO. It differs from an algorithmic update in that Google's Webspam team manually issues these out.
Mobile Usability – It was announced in 2015 that having a mobile-friendly website is a ranking factor. This section helps you identify any mobile usability issues. It may not be enough to have a responsive website, or a "mobile-friendly" website, issues can arise with certain pages because of formatting, images, fonts, etc.
Core Web Vitals – Another recent addition to the list of ranking factors, Core Web Vitals is essentially related to the speed of your website, which can be improved with the Google PageSpeed Insights tool.
Google has a free series on YouTube where you can learn the ins and outs of the Google Search Console:
Google PageSpeed Insights Tool
The Google PageSpeed Insights Tool can help you identify issues and help you speed up your web pages. Though it can be a tricky one, because there's always going to be a list of improvements that any website can make. Reports show that it isn't a significant ranking factor, but could serve as a tiebreaker with your competitors. Google has outlined best practices, and we have an in-depth guide on How to Improve Your Website Speed as well. If you're using WordPress as a CMS, there's a number of plugins (both free and paid) that can help you speed up your website with just a few tweaks.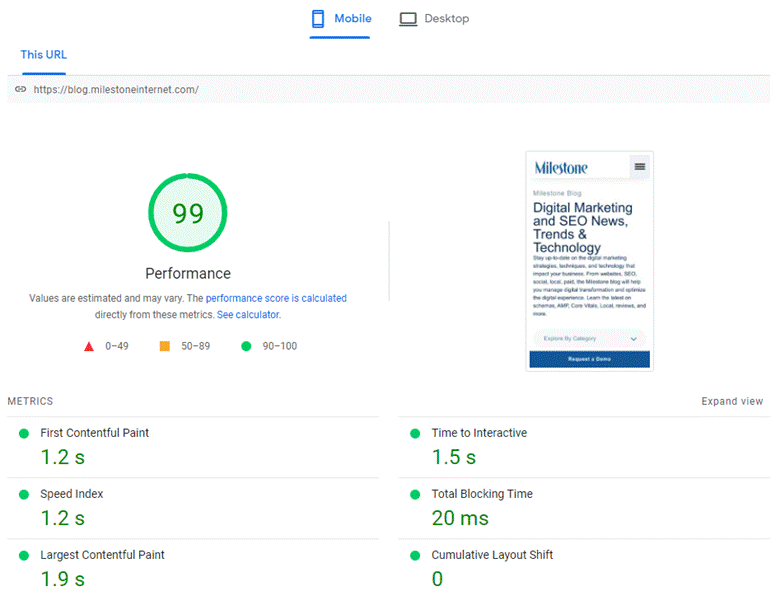 Google Ads Keyword Planner
The Google Ads Keyword Planner is a free tool, and should start as the basis for any SEO content marketing campaign, even if you don't plan on running ads.
The Keyword Planner tool allows you to research real-time data keywords, with estimated search volume and trends. For example, let's say you're a hotel in Maui, Hawaii, and you're looking for keywords to target: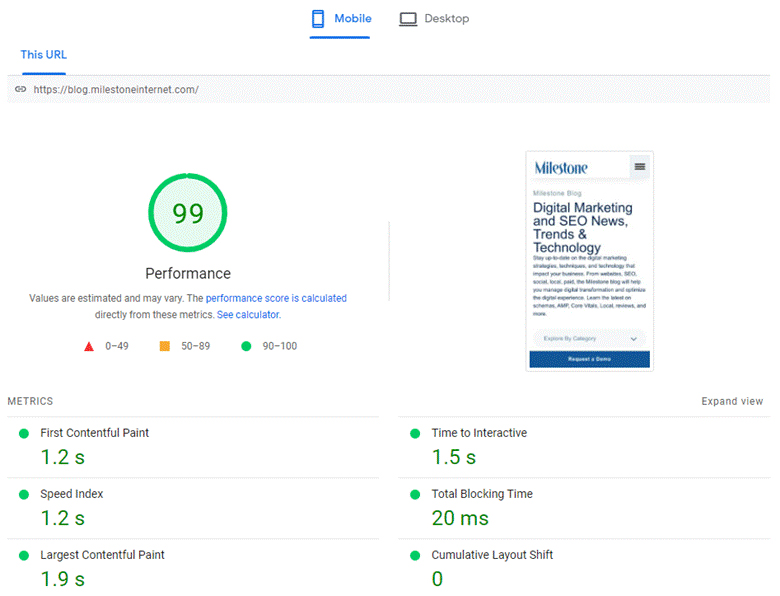 The short-tail keyword phrase "Hotels in Maui" garners about 90,500 searches per month, with a few filters the Keyword Planner has found a list of other keywords, both short and long-tail, that we can potentially target. Combine this data with a tool like Ahrefs and you can get a good basis on whether a keyword will be easy, or difficult, to rank for.
Then you could utilize a tool (eg. SpyFu, SEMRush) that can essentially spy on your competitors PPC campaign and you can see what keywords they're targeting and the ad copy they're using. Starting at ground zero can be expensive, but starting a strategy based on your competitors can save you a lot of money and time testing.
Google Ads
Before starting a SEO campaign, we'd recommend targeting the keywords with a PPC campaign to identify which keywords convert the best, and ultimately deliver the highest ROI.
Utilizing the data from the Google Keyword Planner you can create a variety of tests among the keywords you plan to target. We're strong believers in testing everything from keywords, landing pages, copy, demographics, devices, and much more. This continued optimization can cut costs and increase the effectiveness of your PPC campaigns.
While search campaigns are the most popular, you can also run display advertising campaigns, video campaigns, and much more.
Google My Business
A must-have for every local business, an optimized Google My Business profile is arguably the strongest ranking factor for local search which can help you rank in Google's Local Pack: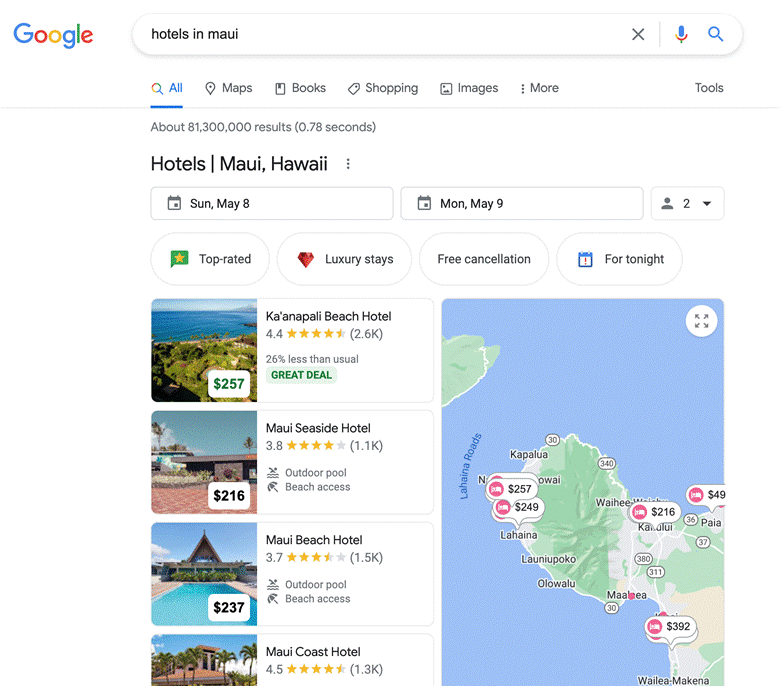 This differs from the organic listings in that the Local Pack is a SERP feature that is usually at the top of the first page, shown to users with a search that has local intent.
The listings, instead of taking you directly to a website, will take you to their Google My Business profile where it shows photos, reviews and other important information.
Businesses should set up and complete their Google My Business profile at https://www.google.com/business.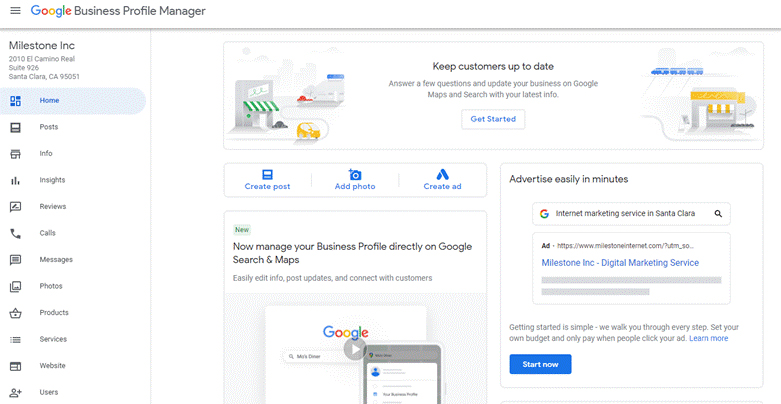 Google Tag Manager
Google Tag Manager is a powerful tool, especially for non-technical website owners. Google Tag Manager allows you to deploy and update code with a single snippet. This can reduce errors, and free you from relying on a web developer.
If you still want to err on the side of caution and are nervous about inserting that snippet you can utilize this simple WordPress plugin to inject the snippet without opening the code editor.
Google Tag Manager is free and supports many Google and 3rd party tag configurations.
Google AdSense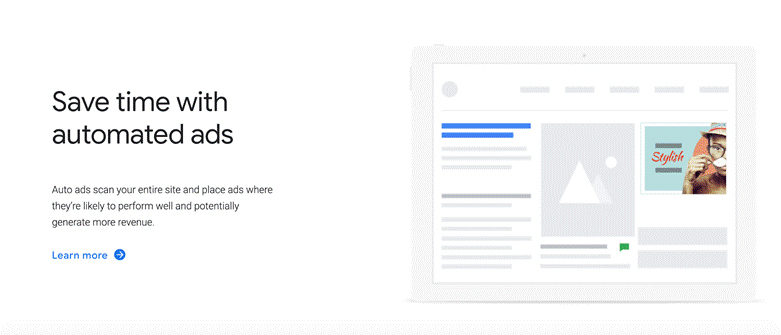 Google Adsense is a program that can help monetize your website with ads. After approval into their program and installing the snippet from Google Tag Manager, you can turn on auto ads for your entire site with the click of a button. Alternatively, you can manually place ads according to your design preference.
If you want to get an estimate of how much you can earn, Google Adsense can estimate your earnings based on your region, industry, and amount of traffic your website receives.
Google Trends
With Google Trends, you can gauge consumer search behavior and trends. Unlike the Google Keyword Planner, you can get historic search data dating back to 2004. Here's an example with the search term "NFTs":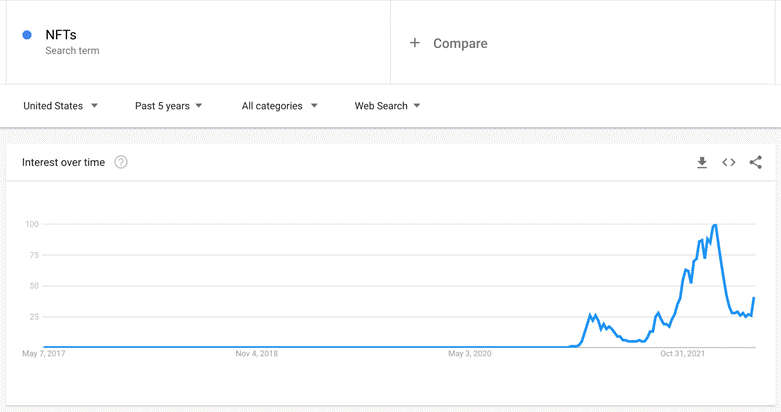 This 5-year chart shows that NFTs have exploded in search volume in the past year. You can use the Google Trends tool to potentially identify trending topics to cover in your content marketing campaign.
Another example is with "face masks":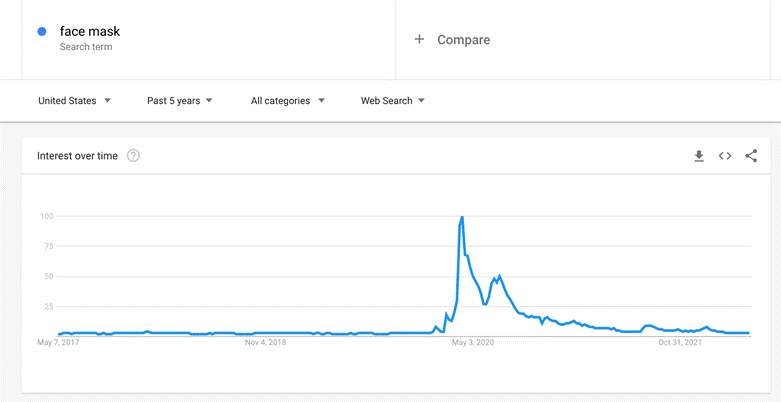 As you can see, search volume for face masks were nearly non-existent prior to 2020, however you saw the first small spike in January 2020, then another spike in February 2020, and then of course the largest spike in March 2020 when the United States started to shut down to prevent the spread of COVID-19. If you were ahead of the curve with Google Trends data, you could have utilized this data in early 2020 to create content ideas – or even better, a product!
You can also utilize the Google Trends tool to find topics or niches to avoid. For example, data shows that the demand for "portrait photographers" has dwindled since 2004, however the demand for "elopement photographers" has increased: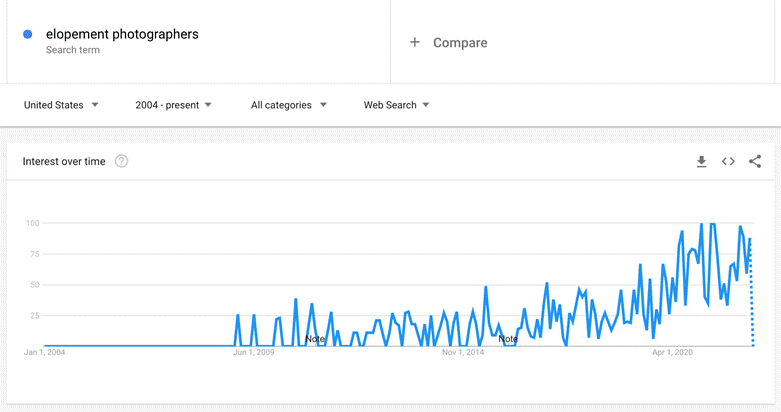 Photographers and other small businesses alike can gauge the demand for their services and plan accordingly. You can also further segment the data by region, related topics, and related queries.
Google Alerts
With Google Alerts you can monitor the web for anything – an easy one to start with is your brand or your name. Create an alert and you'll receive an email for new listings that pop up in Google Search. You can also monitor new products, or the latest news in your industry.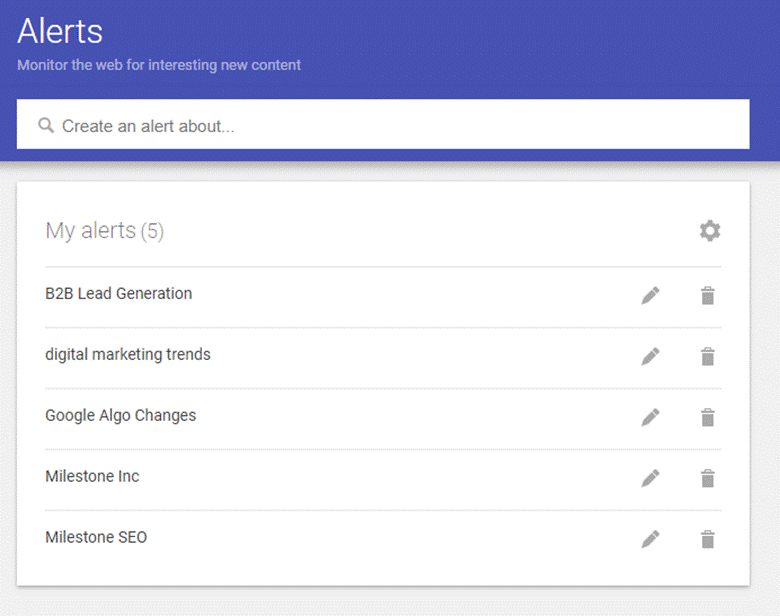 Google Alerts are helpful to keep your finger on the pulse of the topics that interest you.
Milestone increases acquisition by enhancing digital experience and increasing content visibility. Contact us at [email protected] or call us at 408-200-2211.