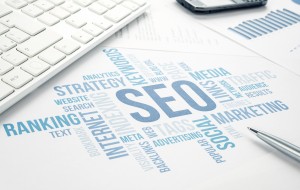 It's a marathon not a sprint…
The world of SEO is vast and always changing; there is not one straight formula to achieve success quickly. I like to compare achieving SEO success to making a hearty soup – I start by choosing the freshest ingredients and putting the right quantities into a stockpot, with lots of water and flavoring herbs and seasonings.  Then comes the long wait before it's ready to serve and enjoy.  Similar to soup, a good SEO strategy is made up of several components that integrate over time to produce the final result.  Unfortunately, it's a little more complicated than making soup, but here are some tips to help you choose the right ingredients.
In his recent article, Duane Forrester – Bing's Senior Product Manager, explained the most common myths about SEO. He covers several topics ranging from a laser-focus on ranking, to on-page optimization and the role of social media in influencing traffic and conversion. We'll be focusing on 3 major groupings of myths mentioned:
1. Ranking
Myth: #1 rank drives the highest ROI
Often we think that the direct impact of investing in Hotel Search Engine Optimization (SEO) will be on the SERP ranking of our website, but unfortunately it can be a highly undiscerning means of measuring success. Duane notes, "the click-through rates for the top positions on the second page are often times higher than the click-through rates for the lower positions on the first page."  Ultimately, worrying about the top spot is the first thing that we should take off from our SEO success factor list.
2. On-page Optimization
Myth: Using popular keywords in title tags will drive traffic on the website
Other common SEO myths that Duane explains in this analysis relate to on-page content and optimization. Starting with the title tags – although,  important and critical for SEO, are not the only thing that will drive traffic to the website, and in-turn conversion. Having engaging content (not just advertising your product) & hi-res images on your website that make visitors stick around longer will be the real indicator of SEO success.
3. Off-page Optimization
Myth: Getting 50 links within a month will boost the traffic number next month
­­­­­­­While inbound links are a critical factor to a successful online presence, some off-page factors such as social media signals and link building are add-on factors to your SEO success. For instance, when leveraging social media, you should first optimize your pages and then post relevant and engaging content, share videos, and cross-promote your specials.  Only after that will the magic happen. Meanwhile, you should be naturally building links though your local PR and marketing activities and letting your customer write reviews about you. Keep a long-term focus on boosting your domain authority and overall relevance.
Lastly, just remember: SEO makes up the foundation of a hotel website design, but it is just one piece of the puzzle.  Having a long-term, cohesive hotel marketing strategy that includes many different mediums will drive the greatest ROI for your business.
______________________________
Contributed by:
Kanika Thakran, Senior Account Manager