Many of our hoteliers ask the same question, "How can I improve my ranking on TripAdvisor?" The answer is simple but the execution lies within the hands of the staff and the individual(s) managing reviews. Essentially, one of the biggest keys to ranking high on TripAdvisor is to provide guests with quality service so they will leave excellent reviews.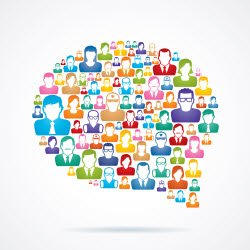 Going above and beyond guest expectations to ensure that they have a fantastic experience at your property will help not just with TripAdvisor, but with other review channels as well. The average person will leave a review on a review site when they are either extremely pleased or extremely displeased. It is imperative for hotels to ensure that your guests fall into the former category. Additionally, it is important to remember to ask your guests to leave reviews for you upon checkout.
These tactics will get you halfway to improving your presence on TripAdvisor. The other half comes from actively responding to reviews on this channel. There is a correlation between the number of reviews you have with manager's responses and your ranking on TripAdvisor. The major factors that contribute to your placement are as follows:
Recency of reviews. It is important to have new reviews added to your site on a regular basis. TripAdvisor does take into account the date the reviews were posted. If your last review was 6 months ago, you may not be considered to be as good as your neighbor who received a few new reviews in the last week.
Your star rating. Having a high star rating for your hotel will catapult you to the top. This is where excellent customer service comes in to play.
Number of reviews. The number of reviews you have, positive or negative will also trigger relevancy within TripAdvisor. Of course, this rule always coincides with factor #1. If you have 100 reviews and 99 of them are bad, you will not see yourself as a top hotel in your area.
Manager responses. Responding to bad reviews is definitely a requirement in any reputation management strategy. However, ask yourself if you are responding to good reviews as well. The hotel's activity within this channel is also a ranking factor. Stay active; respond to your happy guests as well as the unhappy ones.
Avoid tactics that can hurt you. Do not solicit guests for reviews by promising free stays or upgrades. Do not post false reviews; TripAdvisor has an algorithm to track this. Do not respond to negative reviews in a negative manner.
With all these tools, your hotel is well on its way to improving your presence on TripAdvisor. Bear in mind, the real key to a great reputation in review channels is to provide quality service to your guests. Don't just make their stay a good one; make their stay a great one so they are inspired to rave about you online. Talk to your staff about what you can do at the property to bring your service to the next level.
Contributed by Cassie Vignieri, Sr. eStrategist / Account Manager
Additional Resources:
"What is TripAdvisor's Popularity Index?"
"Checking in to TripAdvisor's Popularity Index"
"Keys to a high TripAdvisor ranking"