What Hoteliers and Marketing Professionals can learn from the boy who lived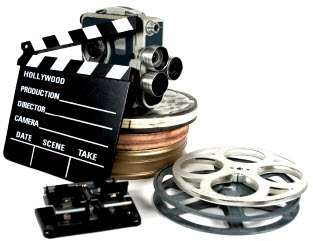 As fans of all ages say goodbye to Harry Potter in the last film, and the movie franchise calls it a wrap, fans are eager to have a little more fun from their much beloved book series.  In that lies an opportunity for creative hoteliers and marketing professionals to reach out to the fans of Harry Potter.
Below are a few bewitching marketing potions we've brewed up that even Professor Snape would be proud of.
Create a Harry Potter Themed Package: You could offer guests use of the Harry Potter DVDS, with free Popcorn and refreshments at Check-in. A few properly themed amenities are a great way to provide a custom experience for your guests.
Create a Harry Potter Themed Contest: Show your guests you're also a fan by creating some fun Harry Potter themed contests. By posting the rules and details of the contest on your social media channel, it's a way to draw new viewers to your Facebook and Twitter profiles.
Create a Harry Potter Themed Giveaway: Everyone likes to win something, and giving away fun Harry Potter themed items is a great way to get people excited. You can build brand loyalty, create buzz, and bring a sense of fun to your social media channels.
Below are some useful tips and tricks for creating buzz about your Harry Potter themed promotion.
Use Hash tags: When tweeting, make sure to always take advantage of the magic of hash tags before your important keywords. A hash tag is the # symbol. It's used to mark your important keywords and topics in Twitter. It'll allow people to easily find your tweet, and help you to gain participation. (Examples of possible hash tags to use are: #HarryPotter, #HarryPotterFilm, #HarryPotterMovie)
Cross Promote: Make sure your promotion is available on your website, blog, Facebook, Twitter, Foursquare and any other social media channel you have. And don't forget your Google local and Yelp listing. Both those channels allow for a special offer to be listed in your profile.
Take Pictures: Whether its fans dressing up in their House Gryffindor attire or a contest winner posing with their prize, you'll want to have photos. It'll help keep the promotion alive even after the magical fun is over. You can post the pictures on your website, Flickr account, or Facebook account
Whatever approach you take to your Harry Potter themed promotion, remember to have fun with it. Your audience will appreciate your enthusiasm and your willingness to embrace their interests. Connecting with your target market on the matters that are important to them will transform your ordinary muggle marketing efforts, into something more…magical.
————————————————————————–
Contributed by: Katie Flanagan, SEO Strategist, Milestone Internet Marketing