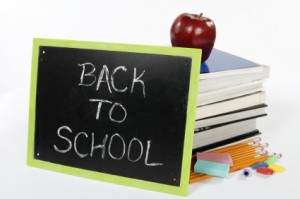 Summer is winding down and soon students from colleges and universities across the country will be returning to their dorms and their fall semester classes. Many parents and friends of students often travel with them to help move them in and send them off to this new chapter of their live. Incoming freshmen are often accompanied by their parents even if the distance covered is too far to make a return journey that day.
There is an increase in search for hotels and accommodations near these universities this time of year, and hoteliers can take advantage of this by running paid search campaigns targeting these travelers who would need a room before making the return journey. Below are a few tips to consider when running a paid search campaign this time of year.
Write compelling ad copy: Targeting parents and highlighting your proximity to campus. (i.e. "Walk to Campus, Dining")
Do keyword research: Find and bid on relevant keywords. (i.e. "hotels near Stanford", "Stanford nearby hotels")
Offer compelling specials: for friends and family. (i.e. "Freshmen Orientation Package" or "College Move in Special")
Promote on Facebook: Don't limit yourself to just paid search, promote your packages through your Social Media channels to increase exposure.
Offering a special package targeting family members can help drive traffic through your ads and boost conversions.  Using these tips to promote an offer targeting this niche group of travelers can help fill occupancy when the busy summer season comes to an end.
————————————————————————–
Contributed by: Marc St.Pierre, e-Strategist, Milestone Internet Marketing