In case you missed Part 1 or Part 2 of this series click here and here. This blog post is a summarized version of the content you will find in the eBook. Download the eBook now to read the full chapter.
USER EXPERIENCE BECOMES EVEN MORE IMPORTANT
In 2018, user experience will be key for your site design and development initiatives. Site speed, readability, and site architecture will be critical to ensuring smooth user experiences and navigation. Having a good user experience for your website ultimately improves user satisfaction and ROI.
ADA MOVES BEYOND YOUR PHYSICAL PROPERTY
ADA conformity for 2018 is a must-have, not just to avoid legal issues, but to provide access to the 20% of Americans who have a disability. Put ADA on the checklist of items that are "must haves" and ensure that the CMS you deploy will provide some forms of checks to warn you about non-ADA conforming content that your team may be about to publish to your site.
VOICE SEARCH AND POSITION ZERO
Voice recognition is not new, but 2018 should be a breakout year for the technology with greater accuracy and greater language support. According to the latest stats, one in five mobile search queries come from voice search. Google's rater's guide provides clear guidelines on voice search that are focused on four critical elements – length of the content, user satisfaction, grammatical correctness and elocution. When consumers "ask" questions, systems like Google will leverage their vast repository of website data to arrive at answers for consumers. Google's algorithms are designed to identify the "best" answer for any given question and return it in what is known as "position 0." 70% of returned voice searches utilize information from Position 0.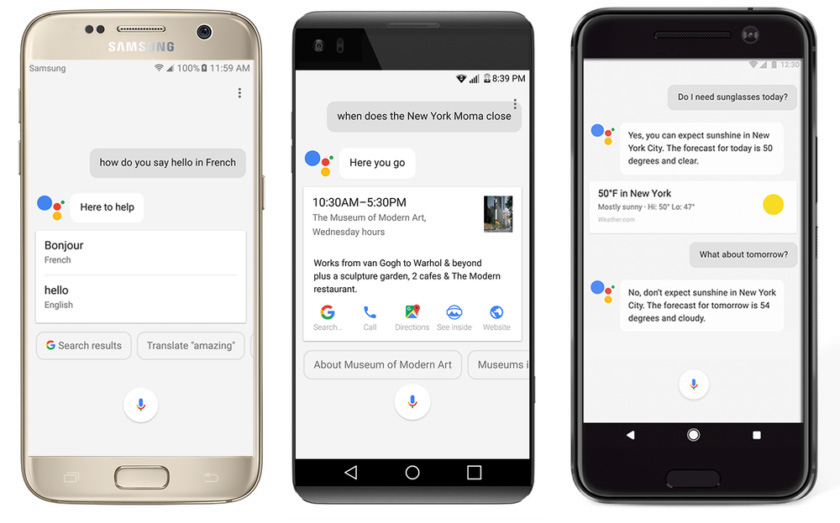 To do well in Voice search and secure zero positioning, you must adapt your content – that means having relevant Schema mark ups around content that is most likely to be valuable to a mobile user.
CONTENT MARKETING AND LINK BUILDING
Content will always be king however your link-building and content marketing strategies need to be aligned. The importance of quality citation and trusted links will continue to be strong. Deploy a strategy to build robust citation and links through relationships with vendors or local businesses in your area, sponsorships for charity events, or even getting brand mentions from the top influencers in the vertical.
Create an annual content calendar and identify all major events, conferences etc. in your local area. Work with either your agency or your in-house marketing team to design outreach campaigns with businesses, bloggers, or influencers on your chosen topics. Build relationships, write content about topics or events that are worth sharing on other blogs, social channels or for sharing with news websites to get a link back to the website.
NEW OPPORTUNITIES TO ENHANCE LOCAL SEARCH
Your customer wants to connect with the business through a single click. Ensure all the amenities, services about your business is updated on most critical search engine, directories, and Google knowledge panel.  2018 gives you a great opportunity to increase engagement on Knowledge panel through FAQs, posts etc. 50% of local mobile searches lead to store visits, so having accurate information about your business – including hour of operation and holiday hours – are critical. Ensure you are answering common consumer questions like parking, services, menus, recipes, amenities, hours of operations, holiday hours and more. Leverage API connections to ensure items like these are updated across all search and location-discovery engines in near-real time.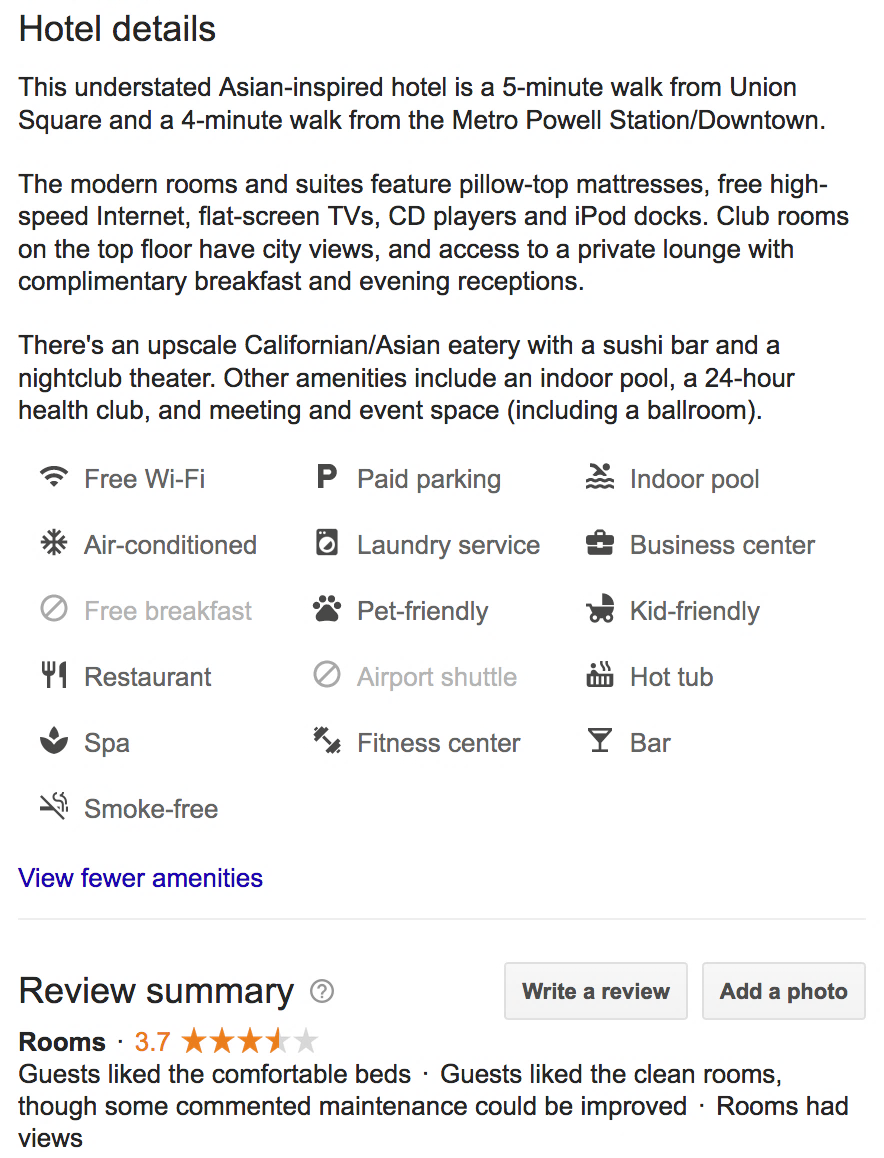 BOOST YOUR VISUAL CONTENT
Consumers are increasingly using short videos and channels like Instagram and Pinterest to consume content. The opportunity is there for businesses in 2018 to leverage short (60s or less) videos featuring guest experiences, unique selling propositions, consumer sentiment and local destination information. For maximum coverage, optimize and tag your images with relevant schemas and follows best practice for image optimization.
USE SOCIAL CHANNEL TO IMPROVE YOUR LOCAL RELEVANCY
In 2017, social channels such as Facebook made great strides towards improving user engagement related to local business queries. Some of the biggest changes include new initiatives like mini profile pics that appear below a business listing whenever a user "tags" or "checks into" that business. Facebook also launched Facebook messenger where consumers can directly message a business right from Facebook page. This change directly impacts conversion from Facebook by increasing user trust. Other updates included Facebook guides & the launch of a new Facebook local app to help travelers looking for top things to and local establishments.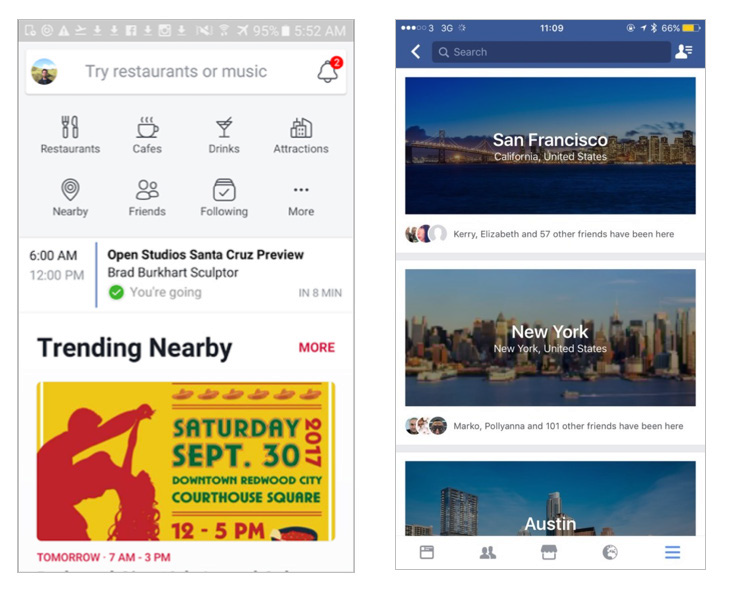 LEVERAGE AUTOMATION, AI, & MACHINE LEARNING TO HELP CONSUMERS
In 2018, inbound marketing will expand to handle messaging from multiple channels seamlessly including internal and external messaging (from Messenger, WhatsApp, iMessage, etc.), website chat, and social channels like Twitter, Facebook, LinkedIn, and Instagram.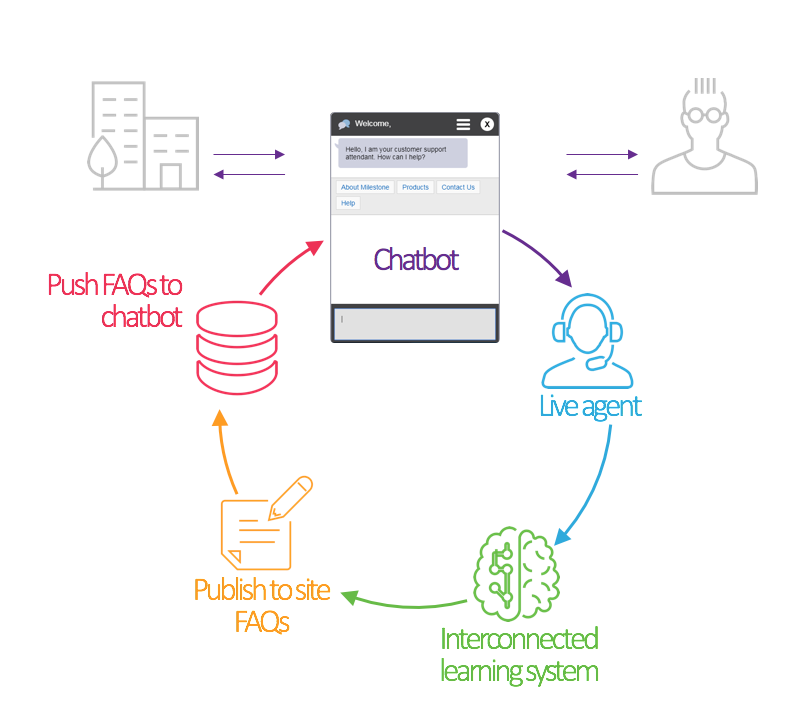 When building a conversational engine or chat bot, start with the most popular or frequently asked questions, or conversational topics that customers regularly ask. Follow the 80/20 rule: cover at least 80% of conversations by providing answers to the top 20% of questions asked.  Create a system that can seamlessly engage live agents when the conversational bot cannot answer. Leverage the human interactions to capture these "non-supported" questions and train the engine by feeding answers to questions that were not answered automatically.
To learn more, download our eBook below: