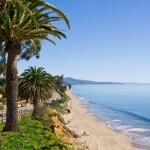 Spring break is the most fun week not only for those traveling, but also for hotels that get the influx of spring break vacationers. Here are some great tips for making sure that your hotel is capitalizing on the spring break season:
Ultimate destination: Socialize and talk about spring break events in the area and post pictures of beaches, water sports, ski slopes etc. It's even beneficial talk about the great weather on social channels.
Target the right consumer: Schools, Colleges and Universities get a long spring break and students are always looking for travel deals. Provide offers specifically for these college students and families (K-12) looking for an escape.
Target specific geographical areas: Check your analytics to see referring geographical sources, and have offers especially for the colder areas – NY, Chicago etc.
Incentivize: Offer deals, packages and specials, as well as offer spa and shopping deals not only on your site but also on other channels such as Facebook, Twitter, Foursquare and Google Places.
Talk about safety and other relevant topics: Consider doing videos similar to the state.gov "Be smart be safe" spring break safety video: http://www.state.gov/r/pa/prs/ps/2012/03/185242.htm
Engage and celebrate the spring season, and it surely be to your benefit!