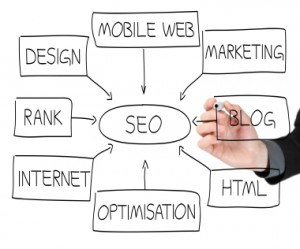 Milestone Internet Marketing, Inc presents the next in our series of free webinars: Top 10 Marketing Trends for Hotels in 2012. Click here to register Learn how search is evolving and what hotels need to do to stay ahead. Topics include content freshness, mobile marketing, site usability, cross channel optimization, ratings and reviews, social media marketing plans and much more. Presented by Benu Aggarwal, (Founder and President) and Mike Supple (Sr. Social Media Manager). When: Wednesday, January 11, 2012 – 10:00 AM PST Click here to register
Update – after the webinar
Thanks for all who attended. We got some great questions that we are in the process of consolidating. Answers are posted below. If you have more questions for us, please post in the comments below and we will get them answered for you. Also, we'd love feedback on what topics you'd like to hear about for future webinars, so add those in the comments as well! Click here to download the condensed PDF: Top 10 Internet Marketing Resolutions for 2012
Questions from the webinar
Do you know if Google algo will index content from all circles in your Google+ to affect the results that are shown in the new You+ search feature? Google is definitely indexing content from all circles and serves it as SERPs results when you are logged in to your Google+ account. With the launch of their new You+ feature, you should start seeing content served to you based on how closely linked you are to that content. If many people in your circles are sharing an article, it should show up higher in your results.
When posting on Google+ will it help to optimize our own posts or will Google only be pulling in comments from original posts? I am interested to know how this new change affects social SEO practices. Optimizing your post is always a great idea. I would just make sure optimization makes sense to customers and to search engines. Do not over optimize anchor text with keywords since the Google panda update is not favoring too much anchor text optimization.
Business increased last year for us. Why would I spend money on updating my site? Well it is best to stay ahead. It is like, if you are fit, should you go to gym? If you like to stay fit, than yes you should go to gym. Similar analogy, if you want to build solid presence and want to stay ahead, it is best to invest time and resources to keep your site up-to-date.
How does the website localization affect the new Google freshness SEO scorecard? We are really talking about two things. Your website should always have local content because search is very local in nature. People typically coming to your location type in geo-location first and then query. So yes you should have local content on your site. Now freshness score is given based on how much new content you have on your site. Content should be relevant to the customer. Once we know all this criteria, think about what type of content you can create which will be relevant for hotels. What does your customer want? Typically, customers are searching for local events, news, things to do, deals and discounts in your local area. So if you want to give customers what they are looking for than you have to localize your content and improve your freshness score.
If your regular site is built with elements of HTML5 then do you need or would you still recommend a separate mobile site? It truly depends on how much traffic you are getting from mobile platforms. If you are getting lot of business through mobile devices, it might be better to have a mobile compatible site. The main reason we suggest this is because of mobile screens. Audiences on mobile platforms are looking for precise, to-the-point information. They are looking for the easiest/quickest way to connect. Having comprehensive information is very helpful.
I heard that Android was going to have to remove the ability to click to call because of an apple lawsuit. Does that apply to mobile sites or only mobile web? Click to call is just one feature. They are so many others. Also, Android does not have that huge of the market share. For now, I would not worry. I would leverage mobile search as much as I could.
What is your opinion on video as a tool that helps consumers really understand what a hotel offers? Images, videos, blogs, etc are all very effective tools to share your USPs (unique selling points). I would made sure you are targeting all the channels not only one. Hotels should do quick videos on things to do, USPs of their hotel and guest feedback and more. This will allow you to leverage Google's affinity for videos in the most recent algorithm update.
Is there a tool that will check our UNAP acrosschannels or do we need to go to each site to check? You can use tool given by Yext.
I know how to get on a webs site so how do you get onto a mobile site? You can work with your agencies and get a mobile site. Mobile sites require different designs and programming optimized for mobile devices. Once you have a mobile site built, you can add code to your existing site to allow it to recognize when users visit your site on a mobile device, and automatically serve them the mobile version.
In terms of resources, is there a better ROI by investing in YouTube or Google+? These are two very different channels, each with their own strengths. YouTube is a video channel and Google+ is a way to connect with your customers and share information (like latest news, products and services and more). In terms of better ROI, the decision about which channels to use should be based on where your customers and potential customers are socializing the most. You want to spend your time in the area that will be best for you to connect directly with the most people looking to engage with you.
How many social media tools are best to have? Too many tools create confusion. I do not think it is about tools; it is about having a planned approach. Before you begin any social marketing, it is important to have a plan as to what you are trying to achieve, how you will go about promoting to achieve those goals, and what metrics you have in place to measure. As far as how many channels you should be involved in, that depends on the time and resources you have available. It is better to have a strong presence on one or two channels than a very limited presence on all of them.
How can I verify the people that are coming through mobile in order to decide if I need a mobile site? Your webmaster report and/or analytics report can show you how many people are coming from mobile platforms.