Is Link Building still important for SEO?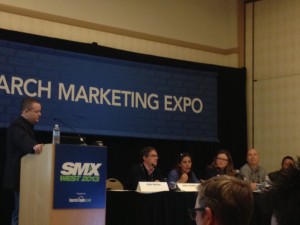 At SMX West 2013 session titled " Is Link Building Still Crucial, Or A Waste Of Time & Money?", the experts opened up about linkbuilding.  The question was just that: Is linkbuilding still relevant? Overall, the resounding answer was "yes".
Linkbuilding is not dead as long as you are doing it correctly stated Rae Hoffman with PushFire. You must have a business strategy and focus on growing traffic with your links in addition to authority. Always keep in mind that SEO begins with a well optimized, high value site that is link worthy. The focus should not only be on building links.
Roger Montti, aka martinibuster, stated that linkbuilding still weighs heavier than social media signals and still remains the most heaviest signal of authority.
Here are some big linkbuilding do's and don'ts:
DO:
Build links to brand home page: this will help boost the domain as an authority
Inside page link building: Focus on USP's or keywords that you want to rank for and link to your inside pages for those specific USP's
Guest Blogging: This is still OK to do. As long as the post and content is relevant to the topic of the site and discussion, this is still fine to do.
Expand your blog channels, you will gain more authority.
Use social media to promote content and gain visibility. This will grow your links.
Competitor back-link analysis. Secure strong links that a good competitor may have.
Make sure there is content to support your linkbuilding efforts.
Focus on quality of links, not quantity.
Use infographics, videos, images to linkbuild.
Use no follow.
Stay away from footer links.
Cross-link your businesses.
·Don'ts
Use the same network of small blogs, it will send a negative signal.
Rely on the page rank meter
Focus on quantity of links
Release press releases that are not newsworthy.
Participate in linkbuilding networks
Again, the message is still the same. Linkbuilding still has great value as long as it's done correctly, strategically, and it adds value to your website.  The saying "Quality vs Quantity" absolutely applies to this topic. Keep this saying in mind as you create and execute your linkbuilding strategy.
Speakers:
Adam Audette, RKG
Rae Hoffman, PushFire – SugarRae
Arnie Kuenn, Vertical Measures
Debra Mastaler, Alliance-Link
Roger Montti, MartiniBuster
Moderator:
Matt McGee, Search Engine Land & Marketing Land
_____________________________________
Contributed by:
Zulema Romero, Director of Client Services