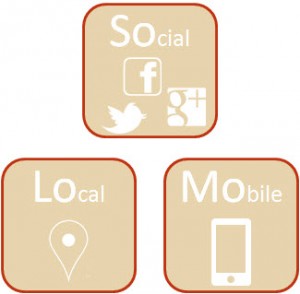 Milestone Internet Marketing, Inc presents the next in our series of free webinars: SoLoMo (Social, Local, Mobile). Learn how search is evolving and what hotels need to do to stay ahead.
Click here to Tweet!

When: Wednesday, February 15th, 2012 – 10:00 AM PST
Format: Presentation – 45 mins | Q&A – 15 mins
Click here to register
Social, Local and Mobile channels are evolving at a rapid rate. With over 300 million active Facebook users on mobile devices and 10 billion app downloads, many that encourage check-ins, SoLoMo is more important than ever before. This webinar will focus on the convergence of SoLoMo (social, local and mobile marketing), how to integrate these popular channels to maximize reach and ROI, and much more.
Panelists:
Meagan Hasenoehrl, Senior E-Strategist, Milestone
Bhawna Sharma, Senior E-Strategist and Organic Team Lead, Milestone
Moderator:
Mike Supple, Sr. Social Media Manager, Milestone