by Mike Supple, Sr. Social Media Manager, Milestone Internet Marketing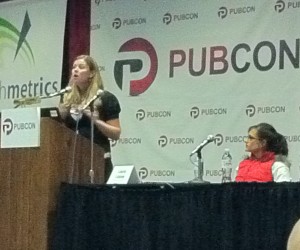 Google and Bing have both said quite clearly for over a year: social signals impact search engine results. Why do search engines care about social media? According to Mike Grehan from Search Engine Watch, "End users who previously couldn't vote for content via links from web pages are now able to vote for content with their clicks, bookmarks, tags and ratings. These are very strong signals to search engines, and best of all, they don't rely on the elitism of one website owner linking to another or the often mediocre crawl of some bot."
Simply put: With back links, only website owners could vote. With social media, everyone can vote.
Quality social media sites tend to rank very well with search engines. By creating optimized profiles in multiple social channels, you increase your ability to dominate the search engine results pages (SERPs) when people are looking for you.
3 Key Ways to Dominate the SERPs
Choose the keywords/phrases that you want to rank for, and base your profiles and messaging around those specific keywords
Brainstorm content topics that hit your keywords and provide value
Create awesome content that lives in different forms on different channels: blog posts, videos, slide shows, PDFs, etc
Make your voice count. Be creative and find ways to repurpose your content across different social sources. (Note: repurpose does not mean copy and paste.) Having a quality presence in many different social areas will give signals to search engines, and also position your company to be able to engage with different types of audiences.
Speakers:
Krista Neher
Laura Lippay