Tag Cloud - keywords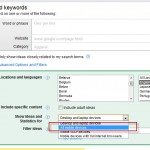 Experts at SMX West 2012 shared keyword research tips in the session "Keyword Research & Copywriting for Search Success." Use a variety of tools both in the setup of the website and during the analysis of the website in order to leverage the conversion rate of the entire website.
more...
About 449 days ago by Nelson Toriano No Comments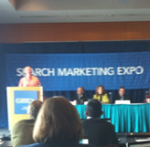 While a multitude of tools exist for marketers looking to conduct keyword research, these are a few that are recommended, along with some handy tips from the top experts in search engine marketing.
more...
About 712 days ago by Selin Maurice No Comments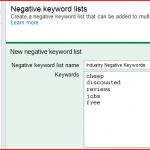 Google introduces a new AdWords feature that will allow users to compile negative keywords at the account level to implement across similar campaigns.
more...
About 861 days ago by Marc St. Pierre No Comments

Keyword research is the process of zeroing in on relevant keywords for a website. Covered by Christine Churchill of KeyRelevance, the keyword research tool and techniques boot camp session at the SMX 2010 covered an exhaustive and very useful list of tools and techniques for performing keyword research
more...
About 1176 days ago by Milestone No Comments

Hear Milestone Internet Marketing President/Founder Benu Aggarwal, speak at PubCon by WebmasterWorld Austin, Texas about SEO Site Design and SEO Deployment – Information Architecture
more...
About 1545 days ago by Milestone No Comments