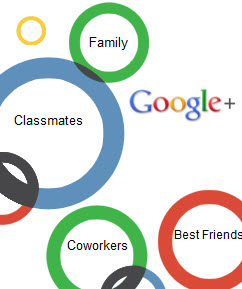 In the recent months Google has been trying out new projects and applications at an almost feverish pace. They seem to have made the transition from using names that made no sense in relation to the project (Google Hot Pot) to taking a page from Prince's playbook and going with a symbol that throws wrenches into grammatical structure and HTML code (Google+).
You may be asking yourself these questions: what is Google+, what relationship does it have with the Google +1 Button, what are Circles, what is a Hangout, and most importantly, how do I get involved in this?
What is Google +1?
The Google +1 Button is Google's latest foray into making search more social. As the web continues to follow the trend of how people interact in real life, Google is putting more emphasis on the ability to tailor search results to the interests of an individual user based on what she and her friends find to be important.
When signed into your Google account, the +1 button shows up next to all of the entries in the search results pages. By clicking this button, you are publicly stating that you approve of the content. Google's intent is to use this information to "help friends, contacts, and others on the web find the best stuff when they search."



The button is not only limited to the search results pages. Much like the Facebook Like button, the +1 button can be added to your website. This way your users can +1 your content directly from their site, giving it their public stamp of approval.
What is Google+?
In the most basic of terms, Google+ (pronounced "Google Plus") is the latest social network project to hit the internet. Google+ allows you to connect to different groups of people in ways that more accurately reflect your real life groups, share thoughts, photos and videos, search for news items of interest, have group chats and even have live group video chat. While it does seem quite similar to Facebook in many respects, it does have some unique features: the two biggest standouts being Circles and Hangouts.
Circles is a tool for managing your varied real-life connections and ensuring you are sharing information only with the people you want to. According to Paul Adams of the Google User Experience team, the concept for Circles came from the idea of how we interact with people in the real world.1 Rather than grouping all acquaintances as "friends," Circles allow us to group the people we know into categories that reflect our lives. We communicate with people from different areas of our lives, and those areas don't always mesh. Circles helps us be able to interact with specific groups of people, and keep those interactions separate when needed.
Adding your online contacts to relevant Circles (that you create and name) allows you to stay informed and share information based on your interests. The quality of the messages on Google+ is arguably better than Twitter because it does not have the same character limitation, and allows for inclusion of full-sized images. Facebook and Google founders Mark Zuckerberg and Larry Page are already among the most followed users in Google+.
One of the most buzzed about topics on Google+ is Hangouts, the new group video chat feature. Hangouts allow groups of up to 10 people to video chat simultaneously – for free. The goal of Hangouts is to make the concept of video chatting a simple extension of your online life. Bumping into friends online should be like in life – starting an unplanned group conversation should be quick, easy and fun.
How are Google +1 and Google+ Useful to Hoteliers?
At this time the Google +1 button and Google+ are not connected. When you click the +1 button, this does not show up on your Google+ account.
Adding the +1 button to your website is a good way to help your SEO efforts. When a user clicks the +1 button on your site, that action will show up in the search results when the user's friends or contacts search Google for related items. Having many people click the +1 button can also help the ranking of your website in search results: "+1's from friends and contacts can be a useful signal to Google when determining the relevance of your page to a user's query. This is just one of many signals Google may use to determine a page's relevance and ranking."2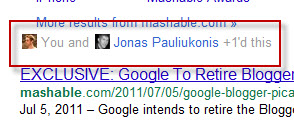 Google+ is currently set up for people and not for businesses, and right now Google is asking businesses to NOT create Google+ accounts. According to Christian Oestlien, the Ads Leads for Google+, Google is working hard on building a Google+ business experience that will be very unique from the personal profiles and have features for business that the current profiles do not have. In addition to asking brands to be patient, the Google "policy team will actively work with profile owners to shut down non-user profiles."3 So the overarching message Google wants to push here is: Google+ is currently for people only. Brands stay tuned.
How can you get it?
The +1 Button can be added to your website fairly quickly with a small piece of code provided by Google. There are some options to customize the button as well to ensure it fits in with your site design – or stands out so people see it and click. Click here to get the Google +1 Button code. (Note: Milestone is currently testing +1 button implementation and will soon be offering it to all our clients based on site requirements.)
To get involved in Google+ you need to have a Google profile. If you use Gmail, then you already have one. However, Google+ is still in a testing phase, and they are requiring that you have an invite from an existing Google+ user to join. At the time of writing this article, Google has stated that there are already over 10 million users on Google+, so finding a friend with access shouldn't prove to be too difficult. Just put the word out on your existing social networks and see who can help. If that doesn't work, you can also try to get invited directly by Google by filling out the form here. Or, leave us a comment below and we'll send you an invite. (Make sure you leave the comment with your Google Account email address.)
What is Milestone Doing with +1 and Google+?
The newest version of Google Analytics contains some useful new tools to measure how socially engaged your website visitors are. This includes measurement of how many people are clicking the +1 button on your various pages, as well as other social buttons (Facebook Like and Twitter Tweet buttons). We are working with our clients to add the +1 button to relevant pages – home pages, package pages, blog posts – that contain information people are likely to find engaging and want to recommend to their friends. On the back-end, Milestone is also configuring the new analytics code appropriately so we can effectively measure the social traffic on our clients' pages.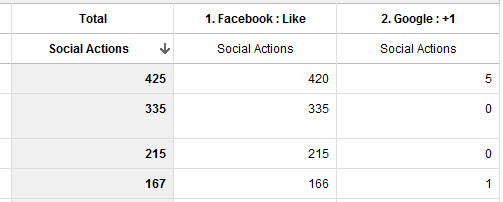 While we do recommend the addition of the +1 button for our clients, it is important to note that this button (like any additional feature) can impact the time it takes for your page to load. Loading speed is one of the factors search engines use to rank pages, so keep that in mind when implementing this new button. Happy +1'ing!
Sources:
————————————————————————–
Contributed by: Mike Supple, Sr. Social Media Manager, Milestone Internet Marketing