The geolocation visionary company Foursquare has been pushing many interesting new feature updates lately, a few of which make the tool increasingly useful for businesses to reach their potential consumers in a way that is beneficial to both the business and the consumer. Of particular note is the recent expansion of the business page to all users (previously only available to a handful of select beta-test companies), as well as the ability to create and curate local lists.
What is a Foursquare business page?
Simply put, a page is a location where people or organizations can create collections of local Tips. Users can follow pages, enabling them to stay on top of local events and attractions deemed interesting by the page creator.
What are the advantages of pages?
Multiple users can manage pages, allowing for a collaboration of ideas across user accounts (similar to the concept of Facebook Page Admins);
Tips and check-ins on Foursquare can be completed by the page rather than the individual user, creating local activity and identity for brands;
Pages can be linked with brand Twitter accounts, creating a unique Foursquare URL (http://foursquare.com/twittername);
Pages have space for custom banners, titles and descriptions, allowing an organization to brand its unique space in Foursquare;
Completing the minimum requirements of page setup (banner, picture, description, connect to Twitter, write 5 Tips) gets you a position in Foursquare's Featured Pages Gallery.
What are Lists?
Lists are collections of locations created by Foursquare users or pages. Lists have user-defined categories, allowing the creator to categorize the types of places she likes to frequent, while searching for new places to visit. Lists can be Followed by other users, can include Tips with specific suggestions of things to see, do and eat, and are a great way of letting your friends and followers learn about the local places they must visit.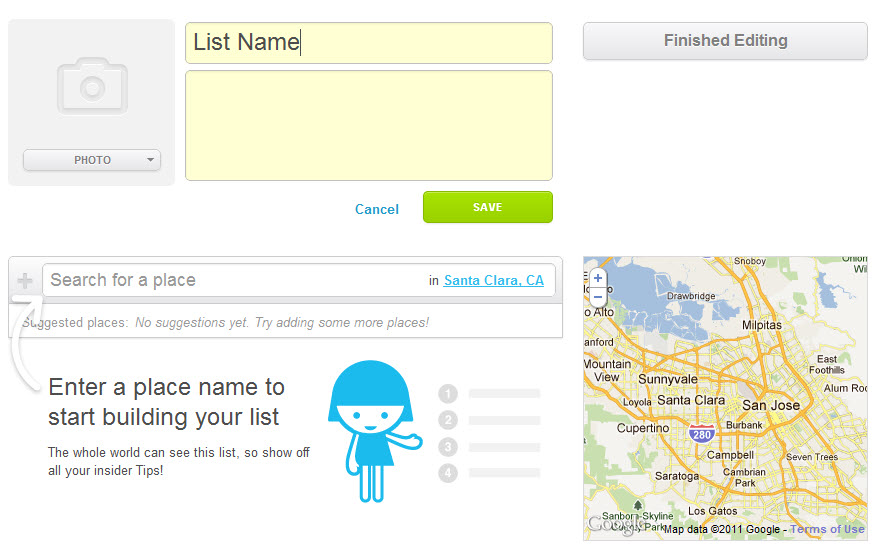 What does this all mean?
As the internet fills with more noise, staying active and influential in the local space is increasingly important. To reach potential guests and customers, you must appeal to their interests and provide information they will want to digest. These new features from Foursquare allow an engaged business to do just that: identify the local areas of interest, point those interesting locations out to the public, share those locations across social channels and leave tips about how to get the most out of every visit.
Be willing to share your local expertise and your potential customers will find you.
————————————————————————–
Contributed by: Mike Supple, Sr. Social Media Manager, Milestone Internet Marketing