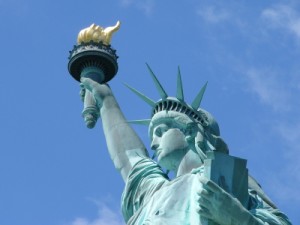 The New York Police Department announced this week they have formed a new social media unit specifically designed to track possible crimes being tweeted about on Twitter or posted about on Facebook.
The newly appointed Assistant Commissioner Kevin O'Conner will be heading the social media unit.  O'Conner has had prior successes providing critical information on a number of shooting cases linked to a Manhattan North gang unit by linking gang members bragging about their crimes on Facebook. O'Conner and his staff will monitor popular social media sites (mainly Facebook and Twitter) looking for information related to criminal investigations.
The potential uses of social media are continually being redefined and growing exponentially. This is an important fact to consider when embarking on your own social media endeavors.  You have a huge audience at your fingertips, how are you using that venue to reach out and speak to what interests them?
Most of us will not being using our own social media channels in such a Law & Order fashion. But there is a lesson to be learned from the creative efforts of the NYPD's new unit. Social Media is a powerful resource when used it to its fullest potential.
We don't know the full impact of using social media to monitor criminal activity yet. But one thing is clear, social media is an ever growing powerful venue to both the NYPD, and to Marketing Professionals alike. By being willing to explore new concepts and implement new ideas, you can enable your marketing department to stay on the cutting edge of consumer interaction.
————————————————————————–
Contributed by: Katie Flanagan, SEO Strategist, Milestone Internet Marketing