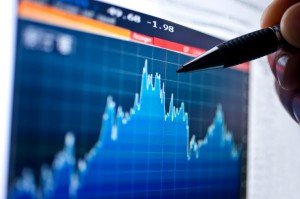 Social Media is an important piece of modern marketing, but for just a moment forget everything you've heard about engagement and interaction. By optimizing your social channels and applying specific strategies to your socializing, you can build a presence that helps your overall SEO and organic presence.
How is social an integral part of your organic SEO efforts?
Traffic to and from travel site is influenced by social media – if you aren't there, you're missing out.

78%: the number of travel sites for which social media is in the top 8 referral sources1
90%: the number of users who use social media after visiting a travel site1

Both Google and Bing officially use social media metrics as part of their ranking algorithms

"The best decisions are not just fueled by facts, they require the opinions and emotions of your friends." –Yusef Mehdi, senior vice president, Bing2
This does not mean every business should jump headlong into the next flashy service that comes along. It does mean that the implementation of a carefully structured and researched social plan can put your brand in a strong position as a subject matter expert, able to help customers, answer questions, resolve disputes, offer promotions and generally contribute to the growing database of quality information available on the internet.
While the end goal of most marketing campaigns is new customers and/or more sales, social media should not be embraced as a hard-sell tool. Positioning yourself has a reliable source of information about specific subjects – local events, company insights, etc – makes you valuable to your customers. For hotels specifically, knowing WHY people come to your area and being able to provide updated information about events and activities will position you as a leader in your area.
How do you create relevant social content that will have a positive impact on your overall SEO efforts? Align your social strategy with your other marketing strategies. When it comes to search engines, think keywords; then build quality content around the keywords that have the best traffic and conversion rates for you.
While your hotel may be full of keywords positioning you around the top local events and attractions, search volume for the attractions themselves is often significantly higher than for hotels. By positioning yourself as a local expert, you build relevance for your brand on those topics. Below is an example of the types of attraction-based keywords a hotel in the San Antonio, Texas area could focus on: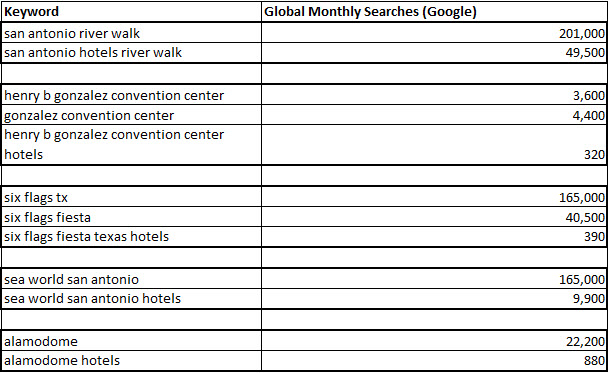 Using this list as a starting point, you can then research the local organizations that already maintain a presence in social media so you can appropriately network with them, expanding the reach of your conversations:

The trending keyword list gives you a base from which to build your conversations. To stay relevant in social media it is important to be useful to your fans/followers. Talking about lifestyle topics that are important to them goes much farther than just pushing information about yourself and your brands. Taking the conversation to the next level by talking to, about and with the local organizations that are also on social networks brings added value to your fans and to theirs.
Sources:
1. "L2 Digital IQ Index for Travel," NYU Stern, 4/26/2011
2. "Bing Now Helps You Make Decisions With Your Facebook Friends," Microsoft News Center, 5/16/2011
————————————————————————–
Contributed by: Mike Supple, Sr. Social Media Manager, Milestone Internet Marketing