To run a successful paid search campaign it is essential to maintain a correlation between the search query/keyword, ad copy, and the landing page.  Having precise keywords and ad copy is not enough; you must have appealing, informative and easy-to-navigate landing pages as well. A landing page helps build trust with the user.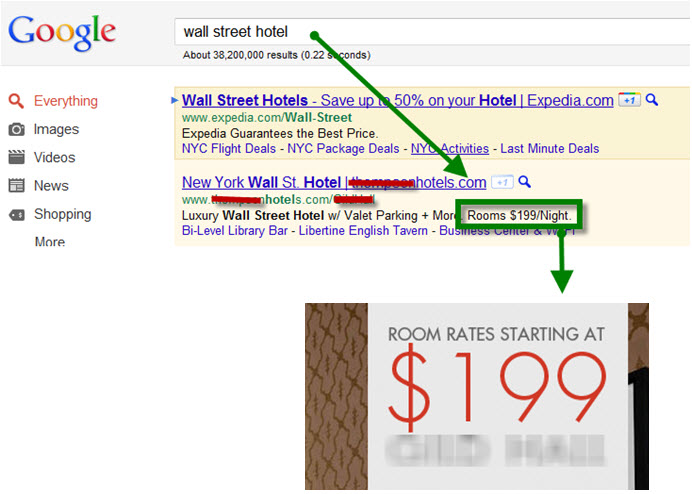 The user will "trust" the landing page when:
The content is simple and relates to the ad copy
The ease to book the promotion is one click
A "Book Now" button with a phone number to the website should be highly visible
Create the same look and feel of the website on the landing page with colors, images, and fonts
Along with building trust with the user, the search engine ensures that the landing page for the ad is relevant.  Search engines want to provide the best user experience. Part of this is showing relevant ads and sending users to a website with consistent information.  The search engine will "reward" advertisers with a lower cost-per-click (CPC) for keywords when there is relevant ad copy and landing page user experience.
Case Study
The conversion value for one month when sending the user to the website:

The conversion value for one month when sending the user to a landing page:

The conversion value month over month increased by almost 3x and the CTR increased significantly as well.
If you are looking to improve your paid search efforts create a landing page with a new promotion. Running new ad copy and a new landing page will help to increase click-through-rate and qualified clicks.
————————————————————————–
Contributed by: Amanda Brinkerhoff, Account Manager – PPC, Milestone Internet Marketing