The word m-commerce will soon enter mainstream conversations. It means shopping and purchases made on mobile or tablet devices.  Facebook filed for IPO in February 2012 and showed that it has already got its eye on the mobile advertising prize by announcing a new mobile ad program set to launch in March 2012. US Sales via m-commerce reached $6.7billion in 2011 and estimated to reach $31billion in by 2015.
To prepare for the arrival of Mobile ads on Facebook there are a few things that your business can do today, including:
As search is becoming localized, so will mobile ads. Make sure you enter your business UNAP (url, name, address, phone number) on your Facebook listing. It may sound obvious, but it is also critical to ensure that your UNAP information is consistent across all channels.
Start advertising on Facebook today. First mover advantage comes into play since you are familiar with the existing platform, CTRs, metrics and tools. When a new format or platform is offered by Facebook, you can move quickly and keep one step ahead of your competition.
Increase your engagement on Facebook to fully leverage your ad dollars spent on this medium. More likes for your business has a direct correlation on how many "sponsored stories" you can potentially buy. Implementing a fan gate tab that ties to a special discount offer is one way to increase "likes" to your Facebook business page.
To take full advantage of Facebook mobile advertising it is important that your business has a mobile website that your ad can point to. It is frustrating for mobile users to navigate through a website that is not mobile friendly and they will be likely to lose interest and leave.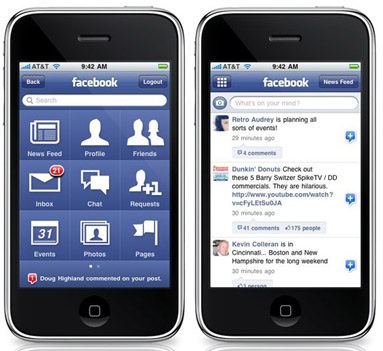 Conclusion:
The mobile industry is continuing to rise in 2012 and it is predicted by 2014, mobile usage will take over desktop usage. With such increase in mobile search and mobile usage there is no doubt that Facebook will begin advertising on their mobile app. To continue to compete and gain brand awareness it is ideal to advertise on Facebook mobile. Make sure you're ready!
______________________
*Contributed by:
Subina Desai, eStrategist
Amanda Brinkerhoff, PPC Manager

Sources:
Report: $31 Billion In "M-Commerce" By 2015 – Emarketer
Report: Mobile Searches Estimated To Grow To 20 Percent Of Total By 2012 – Tech Crunch
Prepare Your Business for Facebook Mobile Ads – PCWorld