Tag Cloud - Mobile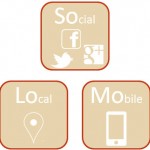 Want to learn more about social, local, and mobile channels and the importance of integrating SoLoMo into your online marketing strategy? Milestone presents our next session in free online webinars with SoLoMo. Sign up to learn about the importance of SoLoMo and how to integrate the strategy into your marketing plan.
more...
About 464 days ago by Milestone Internet Marketing No Comments


Event: SES New York 2012 Session: SO/LO/MO: Local Myth Busters – Local Optimization Facts Proven or Debunked Date: Tuesday March 20th, 2012 Time: 4:00-5:00 PM Location: Hilton New York 1335 Ave Americas New York, NY 10019 Topics Covered: In this session we'll tackle the nitty-gritty details of optimizing Listings and Place Pages in Google, Yahoo [...]
more...
About 469 days ago by Milestone Internet Marketing No Comments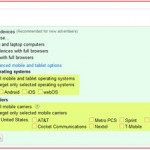 Recent changes to Google AdWords have lead to a new display format for text ads, new analytics, and more focused targeting options for mobile and tablet devices.
more...
About 645 days ago by David Addison No Comments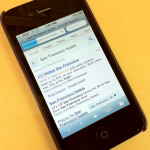 Apple is changing technology by creating products we can use anywhere at anytime. The iPhone and iPad can be easily transported and used versus using a desktop computer. Mobile search is becoming more important each day with the help of these Apple products.
more...
About 664 days ago by Amanda Brinkerhoff No Comments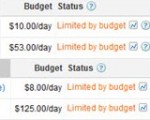 Why should hotels create mobile PPC campaigns? Learn about the differences between mobile PPC and standard PPC campaigns and how to optimize your mobile PPC campaign.
more...
About 685 days ago by Michelle Pate No Comments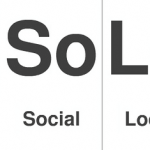 Social media, local search and mobile search all combine in today's online world to provide one comprehensive user experience. One may start their search locally, then continue it on the social sphere and finish it on mobile – or any combination of the three.
more...
About 714 days ago by Bhawna Sharma No Comments

Microsoft adCenter Quality Score was just launched to help search engine marketers get the best results from their paid campaigns on Bing. The SMX Advanced session on Quality Score helps explore tips to get best result from adCenter quality score.
more...
About 714 days ago by Kchitiz Regmi No Comments