As some of you may have heard, the URLs on thousands of Google+ Local pages for hotels were hijacked last week and changed to redirect to third party booking sites (you can read more about it in this article written by Danny Sullivan on Search Engine Land). With the help of our newest product/web tool, NaptuneTM, Milestone was able to immediately conduct a full-scale audit and we were able to verify that all of our clients' pages were unaffected by this issue (we must be doing something right!).
We suspect that the reason why our clients weren't affected by the hijack is that we have gone ahead and linked our clients' websites with their Google+ pages (signified by a small check mark next to the on-page URL).
Here is a screenshot of one of our pages with a linked website: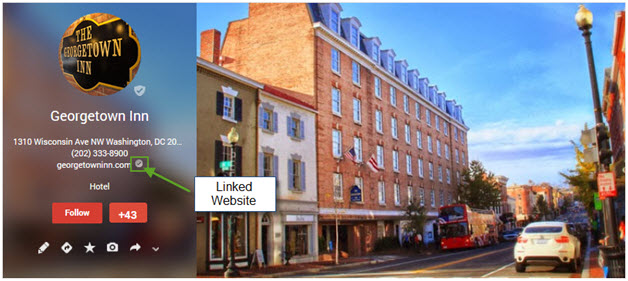 Here is a screenshot of one of the hotels affected by the hijack: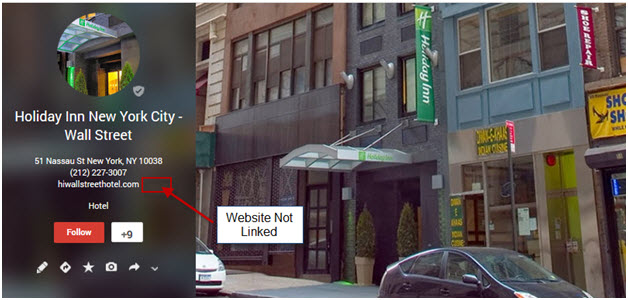 Although both of these pages are verified business profiles, the Holiday Inn New York City – Wall Street (which was affected by the hijack) does not have a linked website, while the Georgetown Inn (which was not affected by the hijack) does.
The hijack caused the URL on each affected Google+ page to redirect customers to book on third party booking sites rather than on the hotel's own booking engine, likely costing the hotels tens of thousands of dollars in revenue. Situations like this make it crucial for business owners/managers to work with their agency and/or internal teams to proactively monitor their online presence and to ensure all of their business information is correct across the web.
__________________________________________________________________________________________________
Contributed by Austin Harthun
Internet Marketing Strategist