Hotels and resorts across the globe are feeling the impact of recent labor shortages, with rising demand for experienced workers at an all-time high. Is automation the solution? Let's take a look at why demand is outpacing supply and how hotel automation can fill in those crucial gaps while cutting costs.
Addressing the growing hotel labor shortage
The height of the COVID-19 pandemic saw the travel industry take a big hit, with many hotels forced to close their doors, cut staff, or impose restrictions that prioritized health and safety. As a result, experienced hospitality professionals sought career opportunities outside the industry. With travel back on the rise and growing faster than ever, demand for these workers is at an all-time high.
A report from the U.S. Travel Association estimates that out of 1.6 million jobs left to recover, 1.5 million of them are in the leisure and hospitality industry. Hotel automation systems provide a solution that can both ease the pressure of the labor crisis as well as drive revenue by cutting costs for hoteliers and managers.
How today's hotel automation solutions are improving the guest experience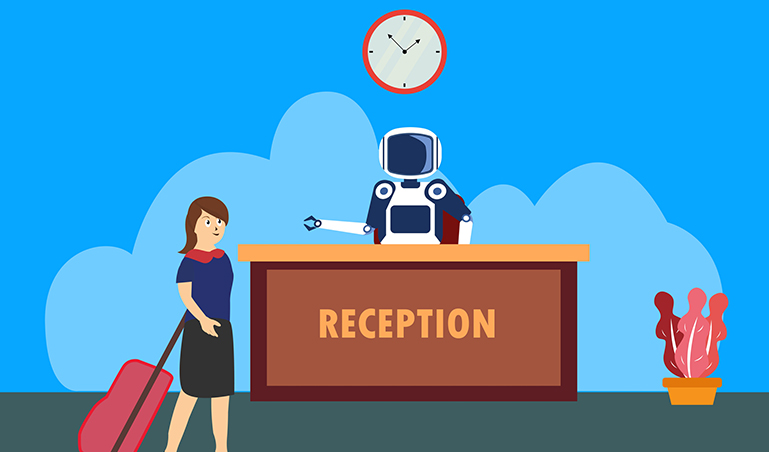 During the pandemic, establishments that had already implemented automated solutions were better positioned to weather the storm and took less of a revenue hit than their competitors. Hotels with check-in and check-out kiosks, restaurants with self-use POS kiosks, and businesses with scannable QR codes for mobile apps all managed to operate more efficiently when staff needed to be cut. These solutions are already benefiting many in the hospitality space facing the challenges of reduced staff.
An updated and effective website
Hoteliers might not think about their website as automation, but it definitely is a central component. Your website is part of the sales and marketing team that positions and sells the rooms and amenities and gathers leads for group events and weddings. Your website can automatically promote local event details and provide offers that compete against the online travel agents or OTAs. Most importantly, your website books and confirms rooms. Your website provides address and location details also. All of these functions will reduce phone calls and save front desk staff time.
Check-in and Check-out Kiosks
Automated check-in and check-out kiosks can reduce the number of front desk staff needed, especially during the busiest times, and guests respond positively to the streamlined approach. An automated system allows guests to pack up quickly and go. By skipping lines at the front desk, hotels are able to improve overall guest satisfaction while reducing staffing costs.
Websites and Mobile Apps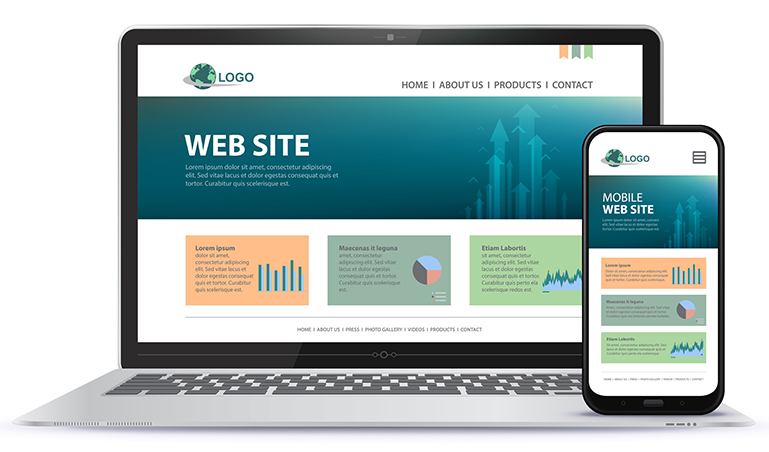 Websites and apps can do a lot of heavy lifting when it comes to tasks like booking, ordering food, setting up spa appointments or tee times, and even answering questions. Many hotels and businesses use scannable QR codes to launch apps or websites that can answer guest queries, open up menus, or take guests to a reservation engine. Guests leveraging these apps and codes greatly reduces the burden on hotel staff.
FAQs on Your Website
Frequently asked questions can be automated as well, with products like Milestone's own FAQ Manager offering the ability to auto-generate and auto-publish FAQs based on queries from your Google business profile. Answers that appear as rich snippets in Google's search results can capture more impressions while providing a better user experience for potential customers.
Self-Service POS Kiosks
During the pandemic, self-service POS systems offered a safe contact-less way for patrons to order food at restaurants and bars while reducing the need for on-site staff. Tasks, from ordering drinks to paying the check, can be handled directly at a POS kiosk, which can be set up at each table or implemented via a mobile app launched from a scannable QR code. 
Voice Assistants In-Room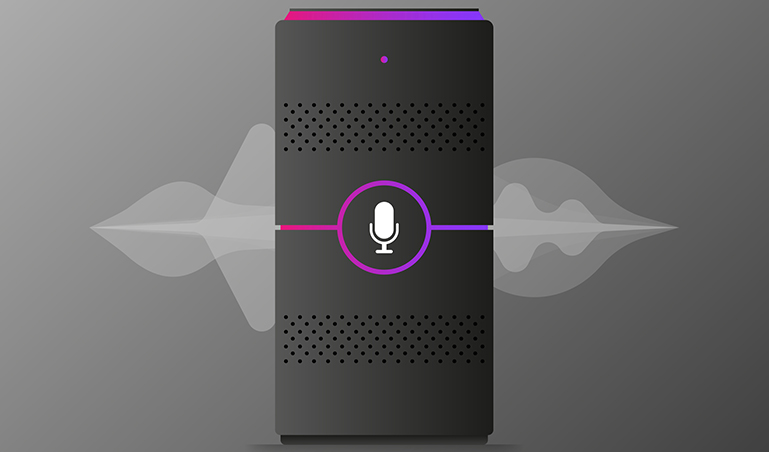 Many hotels have turned to voice assistants like Alexa and Google Voice Assistant to answer hotel guest queries and even assist with requests, including ordering room service. Specific skills can be created and enabled to handle queries, and with an in-room voice assistant, the guest doesn't have to worry about enabling the skill on their own device. 
But do guests prefer a contactless experience?
With the pandemic over, many in the hospitality industry are left wondering if these hotel automation systems create the desired guest experience. A recent survey conducted by Oracle shows that 74% of consumers said they would prefer to stay at a hotel that offers self-serve tech.
The benefits of automated kiosks and mobile apps include having more time to make decisions and browse offerings, 24/7 uptime, and less human error. While there will always be the need for a personal touch, the majority of guests are happy to see automation being utilized for everyday needs like check-in and check-out, food ordering, and payment.
Where is automation headed?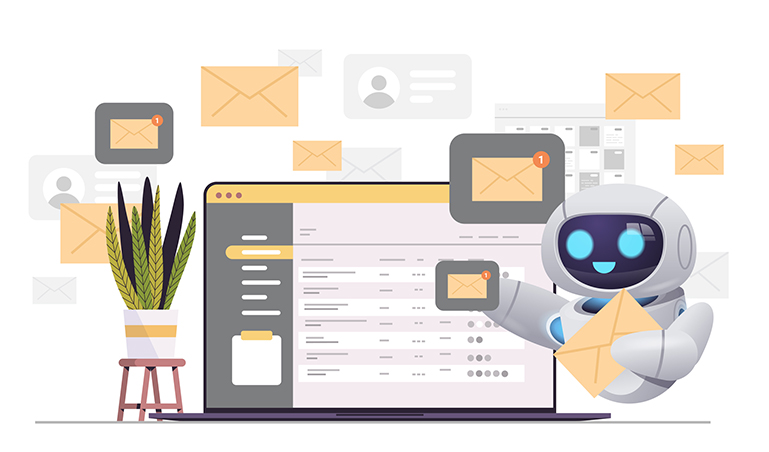 While we've seen a lot of growth in the automation space, there is still plenty of ground to cover. In 2023 and beyond, we will see even more solutions come to the forefront.
Data collection represents one of the biggest opportunities and is a must-use tool for streamlining hotel operations. With systems that track each guest's digital footprint, you can calculate needs like the exact number of towels required for a housekeeping shift based on vacancies or declined service. This allows hoteliers and managers to streamline revenue management, cultivate a better guest experience, and ease the burden on hotel staff.
Broadcast platforms, like the service offered by Akia, can help in increasing revenue while cutting down on required staff. These guest messaging platforms can broadcast onsite deals and offers, add-ons, and information directly to every guest in the hotel. Suddenly, instead of the hospitality staff recommending upgrades or add-ons to each and every individual guest, you have a platform that can do it across all patrons in seconds.
What is automation and how does it apply to the hospitality industry?
Automation refers to the use of technology to perform tasks that would normally be done by humans. In the hospitality industry, automation can be used to streamline and optimize various processes, including booking and reservation management, housekeeping, and customer service.
How can automation help with labor shortages in hotels?
Automation can help hotels to mitigate the effects of labor shortages by allowing them to rely on technology to perform certain tasks, rather than hiring additional staff. This can help to reduce labor costs and increase efficiency, allowing hotels to continue operating at a high level even when they are unable to find enough qualified workers.
What are some specific ways that hotels can use automation to address labor shortages?
There are many ways that hotels can use automation to address labor shortages, including the use of chatbots for customer service, automated check-in and check-out systems, and automated housekeeping systems. Other options include the use of self-service kiosks for tasks like room service and reservations, and the use of AI-powered virtual assistants to answer customer inquiries and provide information.
Are there any drawbacks to using automation in hotels?
As a new solution, some customers may not be comfortable with automation and technology. Another potential drawback of using automation in hotels is that it may lead to job loss for some workers, as certain tasks are automated. However, it is also important to consider the benefits of automation, including increased efficiency and cost savings, which can ultimately benefit both the hotel and customers who are comfortable with self-curating their service needs.
How can hotels effectively implement automation without negatively impacting their guests or employees?
There are several steps that hotels can take to effectively implement automation without negatively impacting their guests or employees. This may include providing training and support to employees to help them adapt to the new technology, and communicating openly and transparently with both guests and employees about the changes being made. Additionally, hotels should ensure that they are using automation in a way that complements and enhances the overall guest experience, rather than replacing human interaction completely.
Robots
Finally, while it may still sound like science fiction to some, robots and other autonomous machines are starting to be used for everything from luggage porting to housekeeping to room service to food preparation. Self-driving local/airport shuttles may one day even become standard for many in the hospitality industry.
Ready to take the leap into automation? Get in touch with us to learn more, or browse the Milestone site to explore our own FAQ Manager as well as our other products and services.