Want more information? Register for our free Top Internet Marketing Trends of 2013 webinar now!
When: Wednesday, February 13 from 10:00am – 11:00am Pacific Time
Click here to register
Happy New Year!
Taking a look back at 2012, we can say that most of the predictions and resolutions we published last year still hold true for 2013 – https://blog.milestoneinternet.com/web-development/top-10-internet-marketing-resolutions-for-2012/. As we look and plan ahead, several new trends and strategies have emerged that are essential to our "do" list. This article covers some of the major trends we are noticing in the search industry and how they will impact customer behavior. We will also discuss how businesses, hoteliers, and search partners can capitalize on these exciting trends for 2013.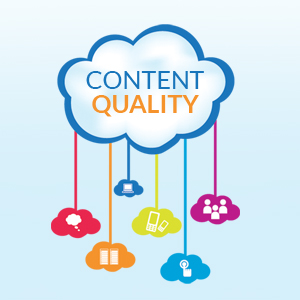 1. Content quality over quantity across platform – Search engines are giving high importance to website content quality, relevancy, freshness, and engagement. A site's content should be unique, engaging, and relevant and can generate social signals. Quality content can help customers easily find what they're looking for, improve SERP placement, and in the end drive higher conversion.
Here are a few recommendations for ensuring your site's content is of high quality:
Evaluate if your site has quality content. Look at site analytics, bounce rates and understand or and why people are leaving your site as soon as they get there.
Keep your site fresh by constantly posting new, unique, and relevant content such as upcoming events, integrating a local events feed, twitter feed, etc.
Take advantage of local events to drive incremental traffic and revenue to your site by integrating an events calendar, creating and sharing posts about the most popular events.
Create specials and packages, or associate existing ones, to identify with local events.
Increase website engagement by allowing guests to interact with you directly on your site with the use of a blog, comments, a guest reviews module, polls, contests, etc.
Enhance your social profiles to include links to your site, optimized categories, hotel details, upcoming events, photos and videos, offers, and coupons.
Focus on capturing consumers early in the purchasing decision.We focus on building semantic and long-tailed relevancy within the content featured on client websites, blogs, and social media platforms creating an overall consistent and enriched user-experience.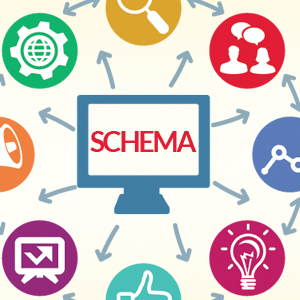 2. Mark up your site with SCHEMAs–The three major search engines (Google, Bing, Yahoo) came together, collaborated, and launched a set of standard codes (also known as SCHEMAs) in 2011 for the web developer – http://googlewebmastercentral.blogspot.com/2011/06/introducing-schemaorg-search-engines.html. These codes help search engines find the most relevant information on a website easier and faster.  SCHEMA.org shows all the codes, verified by search engines, which are available for any business.
It is crucial for websites to use proper SCHEMA's so search engine crawlers can find the most relevant information such as reviews, address, rates, things to do, attractions, events, video, recipes etc. We are seeing SERPs directly impacted when the correct SCHEMAs are used. As a first step, find out if your site is using SCHEMAs and they are all verified in webmaster tools.
3. Have a robust mobile strategy– We continue to see an increase in the amount of people doing searches on mobile devices. According to Cisco, the number of smartphones and tablets will soon outnumber the amount of human beings on the planet.  (That's over seven billion mobile devices!)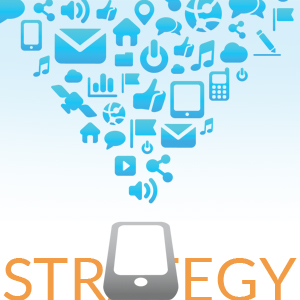 There was huge growth in mobile social channels use in 2012. According to a Nielsen report released in 2012:
Over 39% of time spent on social media is done through mobile devices and apps.
Time spend on social media channels using mobile devices and apps increased by 64% from July 2011 to July 2012.
43% of users said they use smartphones to access social media, and 16% said they connect using a tablet.
As smartphones become more advanced, and the use of mobile devises for making purchases continues to increase, it is crucial for businesses to have a robust mobile strategy by keeping location, time, screen size, content preciseness, and consumer intent in mind. It is important to have either a mobile-specific website or a responsive website that scales properly on different devices. In addition, ensure that your site is well optimized by testing it on different devices (from PC to mobile to tablet) and take time to look at your mobile traffic and analytics reports.
Below are several recommendations to ensure your mobile strategy is well optimized:
Have either a well optimize mobile site or responsive website that scales appropriately
Highlight the most crucial information for mobile users on your site. Having too much content can drown out the important points and decrease your mobile site's usability
Run PPC for mobile search- we are seeing higher conversion on mobile platform than web
Secure qualitative links in relevant mobile directories
Continue to leverage hyper-local channels such as Google+, Foursquare, and Facebook near friend
Feature check-in offers and specials for mobile channels
Develop or utilize Facebook applications that are mobile-friendly
Review your mobile site user analytics to ensure you continue to enhance your site for better conversion.
With the increasing use of hyper-local channels and check-in applications, Milestone is looking to incorporate technology such as near-friend communication (NFC) as a tool to reach and engage more hotel visitors.
4. Personalization of Search forces holistic approach– The way consumers search on the web today has dramatically changed and will continue to do so in 2013 as users' searching methods and patterns evolve. Personal, private, public, and social searches are merging together to customize desired search results, while location continues to grow in search result relevance. For example, if a traveler is looking for a hotel in Chicago verses San Francisco, search engines will provide a custom list of search results based on the traveler's current location. Search results will be heavily impacted by social signals, friend preferences, and whether the user is logged in to their social profiles.
Smart marketers will take a holistic approach to their online marketing by integrating their website, blog, mobile site, and social channels strategies with the end goal of delivering the most desired content to the customer in order to perform well on search engines.
5. Links: Quality over Quantity – Link building has always been one of the most important SEO factors. However, it is important to understand that the quality of links associated with a website and how we gain links have become extremely important in today's fight for page credibility, reachability, and top-notch ranking.  A website with 5 solid authoritative and credible links is more likely to capitalize qualified traffic and SEO relevance over a website with 50 low-quality irrelevant links. By using social signals on various social networks such as Facebook and Twitter, businesses can earn natural links by sharing "worthy" content.  In 2013, hoteliers need to evolve their methods to build trusted links. For example, getting links from social channels, tweets, wall post, blogs post, forums, destination sites are weighted higher by the search engines.
6. Usability and conversion factors – Web analytics is moving from page orientation to customer orientation as usability and conversion truly goes hand in hand. In the end, it is important to know how efficient your site really is.Although sites can generate strong traffic from best-practices SEO efforts, PPC campaigns, and promotions, ROI and conversion rates are still the ultimate measures of success. When performing a usability study on a website, marketers should include important steps such as navigation analysis, analytics review, content and user intend analysis, site analysis, and several others.  It is important to set up SMART goals, which can help improve site conversion and is more user friendly. Website design and architecture will have to be optimized for the user, which means it needs to be high in quality and high in functionality in order to engage.
7. Robust social content, more visual – The necessity of a refined content marketing strategy for your social media marketing is undeniable. In 2012, social signals, blogging, and Author Rank all broke into the SEO realm, producing SERPs in a way that created the highest quality result and most personalized consumer-experience. We saw semantic search emerge as an integral element of SEO, creating meaning behind what used to be a seemingly simple search.
In 2013, social media and blogging will continue to play a critical role in building authority to your website content as SEO and search marketing become more centered on content-focused disciplines. As the quality and engagement factor of content plays a larger role in SEO, developing a creative and defined voice will also contribute to the success of your social marketing strategy.
An increasingly important aspect of creating valuable content is images. We saw that posts that include a photo album, picture, or video generate about 180%, 120% and 100% more engagement respectively.
Last year we integrated blogs as part of our social media plan. This year,we are incorporating user-sentiment, semantic keyword saturation, and search trends into our blog and social posts – in addition to leveraging the rich schema.org markup on our blogs.  We highly recommend using compelling visuals to enhance social key performance indicators while building strong social signals.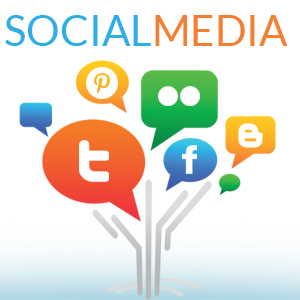 8. Social media is a must have for successful SEO strategy – In 2013, it is even more evident that social media is a non-optional part of a successful internet marketing strategy. With the personalization of search results in 2012, it became increasingly evident that driving social signals (on and off-page) was an integral part of SEO. Leveraging social channels, particularly Google+, as a social link-building platform, will help enhance your internet marketing strategies. Particularly with the timely announcement of Facebook's Graph Search, social networks will become an alternative or supplemental resource to traditional search engines. As Mark Zuckerberg puts it, "it will give people the power and the tools they need to search through the content on the site." As simple as this sounds, it's clear that Facebook is moving towards becoming a social search engine.
Social PPC and advertising opportunities will only continue to expand. Ultimately, with all of the integration of social media into SEO, brands must measure the ROI of their social efforts. Cornell Center for Hospitality Research reported that a 1 pointincrease for reviews (on a 5 point scale) allows for an 11.2% rate increase without any impact on occupancy. The implications of social media and online reputation on the bottom line make it a key element in the success of your internet marketing.
Here are a few recommendations for Google+ to incorporate social as part of your SEO strategy:
Develop a Google+ Pages for your hotel and actively promoteyour brand and website on the channel
Expand your on-page features to encourage social sharing, promote user-generated content, and build social signals
Test and implementsocial media PPC strategies and integrate it into your cross-channel promotion strategies.
Having presence on Google+ will not only help increase social signals to the website and other online channels, but can also stand as a centralized hub of information for your online network.
9. Increase direct bookings and pay less OTA commissions–Hoteliers should saturate all search results for their name.  Where ever prospective guests look, they should be able to book directly on your site. This means doing sponsored listings/CPC on Tripadvisor, running PPC on Online Travel Agencies (OTAs), and saturating social, local, paid, video, news and other results. The end goal is to enhance your hotel's overall visibility and improve chances of converting searchers into bookers. A well refined strategy will give the user several options on how to book a room at your hotel.
Milestone is answering the challenge for its clients with campaign optimization tactics geared towards maximum ROI through direct booking efforts.
10. Effective re-marketing at scale – Large media companies have always been challenged to meet hotel property level demands for re-marketing products. If you are a hotelier looking to increase your brand awareness, remarketing can help achieve that goal rather easily. The average cost to run a re-marketing campaign is significantly lower than a typical keyword search campaign. Thus, even at lower budgets, re-marketing campaigns can help you achieve your goals. Here are a few Milestone recommendations to run effective re-marketing campaigns:
Run banner ad/display campaigns rather than just text campaigns
Ensure banner ads contain offers, special rates, etc. to get the end-user to convert
Define the customer list you want to target so that you reach the right customer
New technologies in search remarketing will be increasingly demanded as Facebook PDX and other search remarketing platforms allow early adopters to implement solutions.  Although this technology is still new and preparing to leave beta testing, advertisers should be prepared to take full advantage of this exciting new trend in search engine marketing.
Milestone Resolutions for 2013 –The Social Experience
In today's dynamic and social space of internet marketing, the customer experience is everything. In 2013, we resolve to create successful internet marketing strategies that engage the modern consumer with content that makes them communicate and purchase. The hottest trend in SEO is creating a holistic approach, integrating your website, mobile, blogs, videos and social channels to deliver the most compelling content and perform well on the search engines. At Milestone, we only create fresh, engaging and relevant content that generates social signals and gets people spreading the word. With over 7 billion mobile devices around the word, it is truly essential to have a vigorous mobile strategy that creates a personalized user experience that is visual and compelling.  Let the adventure begin.