Modern hotel marketers face many challenges in the digital space, like uncovering new keywords by looking at competitors, finding sound backlinks, and measuring the gap between their website performance and those of competitors. SEO is one of the critical elements that a digital marketer just can't miss.  Ensuring that consumers can find your website – across all devices and channels – and concert is a must for hotel marketers. This article covers the importance of benchmarking so business owners can measure their website's SEO health and use the insights to improve performance.
1. Good Technical SEO is Foundational and Essential
A robust technical SEO strategy allows search engine spiders to crawl, index and rank the pages of your website accurately with the key goal of improving organic rankings. It's important to audit your website health for errors and crawlability elements, including checking for broken pages, missing or not updated robot.txt files, XML site maps, and image site map updates to leverage the opportunities presented by image search.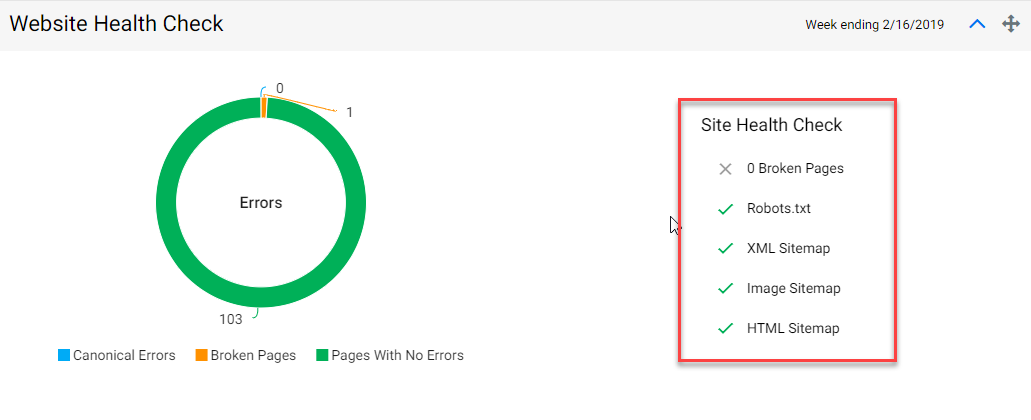 Website health check powered by Milestone Insights
2. Fast Page Speed, Mobile Friendliness and Responsiveness Drive Conversions
Page speed and on-page performance matter more than ever. But many online businesses face speed challenges. A fast loading website can maximize user retention and lead to higher conversions. According to Google, a page load time increasing from 1 to 5 seconds also increases the probability of a visitor bounce by 90%, and slow sites are inherently harder to find since speed is a critical ranking factor for search engines. Milestone Insights lets you monitor page speed with user centric performance metrics vs your competitors.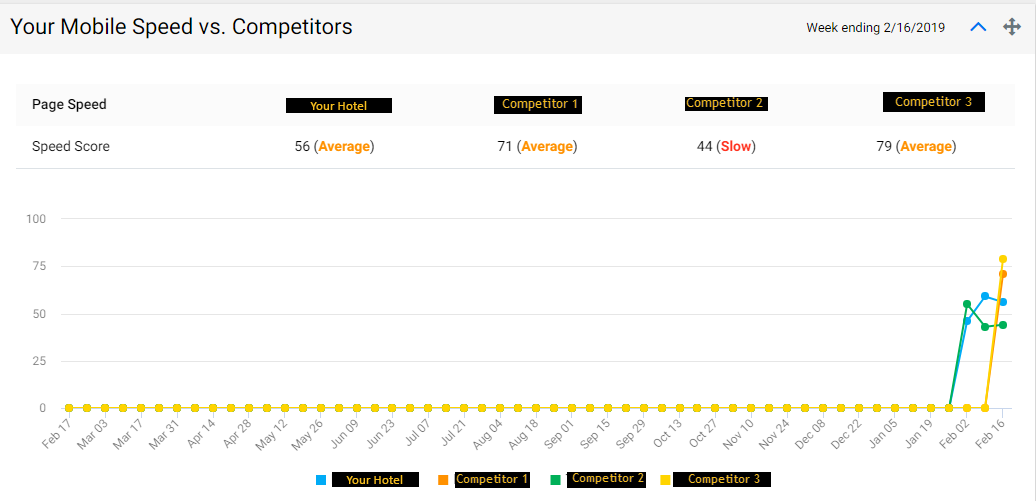 Your website speed vs your competition powered by Milestone Insights
3. On-page SEO – Content is at the Heart of Search Rankings
The way your website and pages are optimized has a direct impact on your search engine rankings. The biggest element of on-page SEO is how well your content is crafted and whether it solves user needs. Content and relevance eventually drive the search result position and is the core reason consumers seek out your website in the first place. And then there are other factors such as URL, alt image tags, and more. Moz offers a simple framework to understand on page SEO:
Subject in title tag, image alt text and in URL
Content quality and relevance to a specific topic
Linking back to home, category or subcategory pages
Other things to watch out for, includes missing h1 and h2 tags, duplicate content, image alt text, length of titles.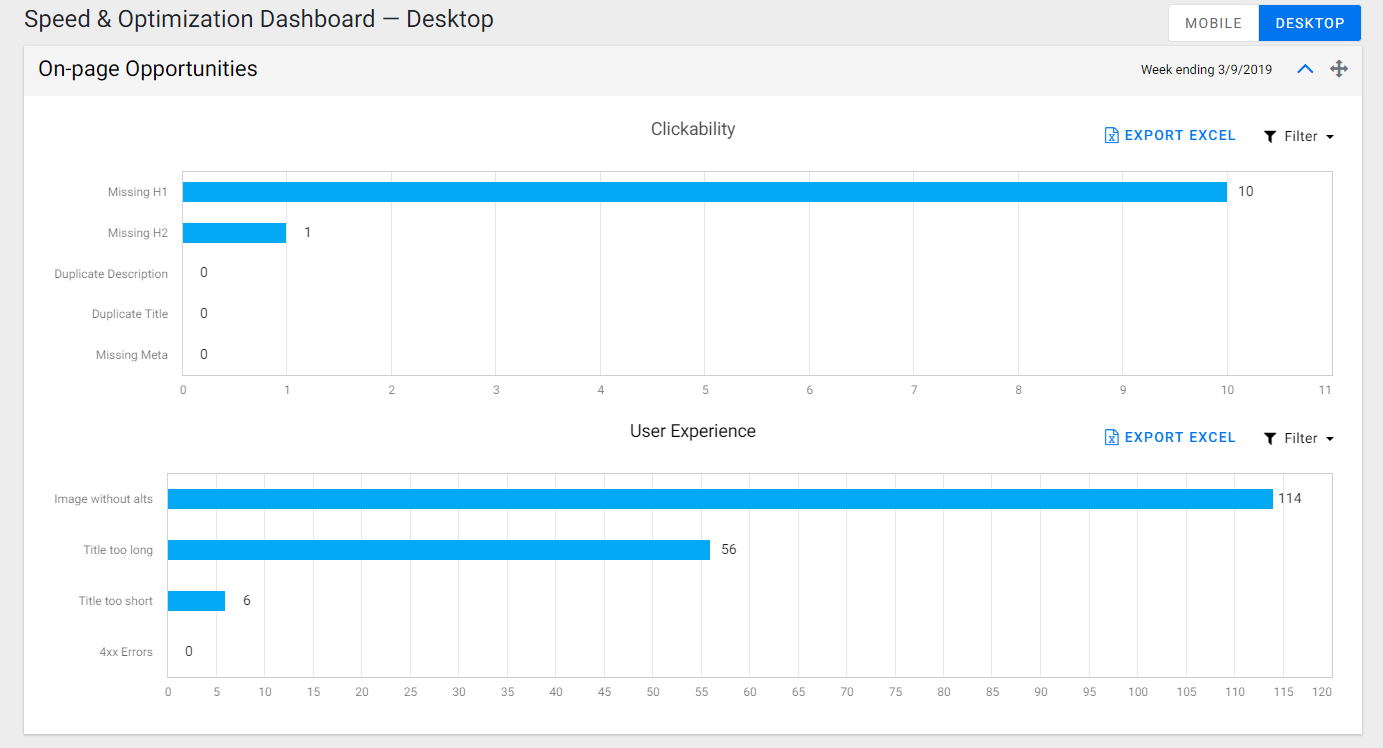 Your on-page opportunities powered by Milestone Insights
4. Keyword Optimization
Always stay relevant and own who you are. A customer who is ready to purchase knows what they are looking for, so targeting the right keywords is critical to attract the right customers. If you have something unique to offer your customers, own it. If you are a pet friendly hotel or offer free parking or Wi-Fi, make sure you highlight that in your promotion and marketing.
You can use the same brand keywords and create two totally different experiences; If the user is on a desktop, you can direct them to a more media-rich experience – letting them live the offline experience digitally. On the other hand, if the user is on a mobile device, the user experience can be optimized towards more action-oriented activities like "find" or "search" with specific calls to action and tools aimed at making the process quick and simple on a mobile device.
Additionally, a business can make keywords synonymous with their brand. Not surprisingly, these types of campaigns can drive a dramatic boost in traffic and offer unaided brand awareness. Getting visibility on the search engine results pages (SERPs) is still one of the most critical elements of any digital marketing strategy.
Keyword performance against your competitive landscape helps you spot relevant opportunities. Milestone insights can:
Help you find keyword and content opportunities, research ideas, and uncover competitor strategies
Analyze and position your business among your competition
Develop keyword and topical strategy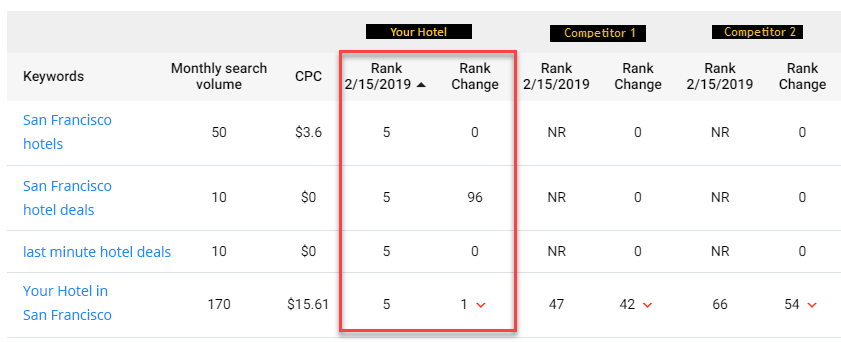 Your keywords vs your competition powered by Milestone Insights

Rank of your non-branded keywords vs your competition powered by Milestone Insights
5. Link/Backlinks are Also Essential for Driving SEO Value
Once you create great, optimized and user-focused content, you should ensure that you can link it to other content pieces. If users can't link content pages, search engines consider them unworthy of ranking and won't help you drive traffic. Also review your backlinks to find external authoritative websites that are linking to your website.
Also be sure that your business listings on Google, Yelp, Foursquare, and other data amplifiers are optimized and present an accurate and compelling picture of your business. These data amplifiers and search engines are critical not just because of their SEO value, but because they give users a fast and simple path to reach you at the right phone number, drive to your physical location, and engage with your social profiles.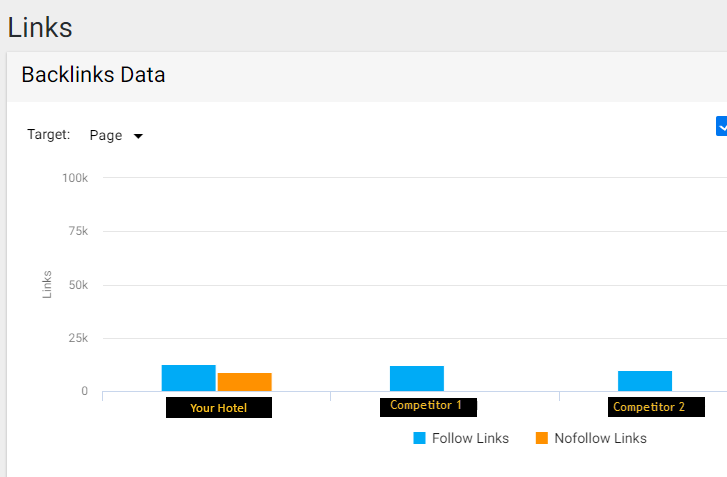 Your website links vs your competition powered by Milestone Insights
6. AMP Accelerates The Mobile Experience
End users are no longer willing to wait for slow pages to load and will abandon your site if the content is not served quickly. AMP pages render 15% to 85% faster than traditional HTML versions, leading to a rich consumer experience, better engagement, and conversion.  Studies have shown that even a one second delay in page response results in 7% fewer conversions and that that AMP pages are directly responsible for a 20% increase in sales conversion.
You can tag your AMP content with schemas so that search engines understand the goal of the content, making it more likely that you will be found for relevant queries. Whether it's your business name, type, or address, Milestone can populate your content with the right schema to get you found on any device and any channel. In voice assisted devices, more than 60% of results come from featured snippets. Featured snippets, which come from question-based searches and answers with long tail keywords, bring the best results.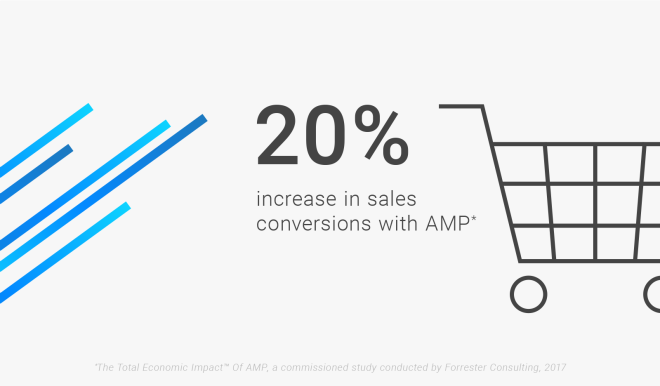 Economic Impact of AMP pages. https://www.ampproject.org/latest/blog/amp-two-years-of-user-first-webpages/
7. Website Platform and Structured Data – Your Most Powerful SEO Weapons
A robust SEO plan involves benchmarking and analysing your digital health. A simple way of gaining this intelligence is by using a product that will help you monitor the right technology for your site. Technologies that natively include sitemaps, robots.txt files, HTML elements, duplicate content monitoring, and schema creation as well as supporting an architecture and infrastructure that enables a fast load time are all critical elements to be measured and monitored.
Schemas help search engines understand your data and provide information in a structured format that search engines use to deliver relevant results. Structured data are coded bits of information that make it easier for search engines and searchers to comprehend your site with rates, reviews, and key services to boost exposure in the organic search results. Its paramount that you have relevant structured data installed on your site to help drive more qualified traffic.
Building an effective digital presence and optimizing your website for search involves using a native website CMS platform already baked with schema.

Your website schemas vs your competition powered by Milestone Insights
8. Social is The New SEO
Social media marketing can provide brand recognition and SEO authority. If you search for any branded keyword, like your hotel name, there is a high likelihood that your social media profiles are amongst the top results in search listings for the brand term. When you search "Hilton" in Google, the company's twitter, Wikipedia and Facebook profiles appeared as top results apart from the brand website. You can take advantage of a tool such as Milestone Insights to know how well optimized your profiles are. These signals can be critical to develop your digital presence.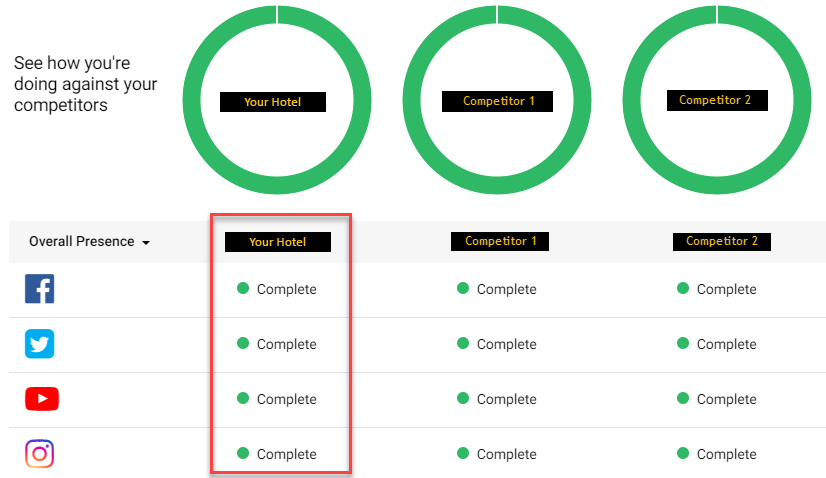 Your social media presence vs your competition powered by Milestone Insights
9. Voice Search is Here To Stay
Voice has reshaped the digital landscape and has a wide impact on content marketing, including opportunities that lead to long tail success.  Voice search has received mainstream adaption and is no longer the future of search, it's the present. For maximum compatibility with the voice-powered world, structured data enables your content to surface in experiences like voice answers, maps, and Google knowledge graphs. In addition, it's important to review the presence of schemas and break down how schemas impact your business and supporting voice interactions. Having structured data helps your business appear in Google's featured snippets and consequently in voice search results. Milestone insights allows to validate schemas and show SERP reporting and is critical for voice search.
Stay on Top of Your SEO With Data Driven Solutions
Analysis of benchmarks and key performance indicators coupled with optimized content, social media and website UX can create the unified digital presence businesses need to succeed. Milestone Insights is a proprietary, best-in-class software that lets you stay on top of your SEO efforts. It's a user centric application that lets the digital marketer focus on solutions and not the diagnosis. To have a truly successful marketing strategy, hotel owners and brands must measure interactions across the entire customer journey and leverage the power of data-driven decisions to optimize marketing spend and maximize return on investment.
If you are interested in getting a demo of Milestone Insights or want to review your existing SEO health, send us an email at [email protected] or call us at +1 408 200 2211.