Archive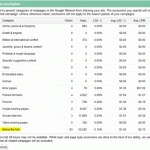 PPC advertisers are constantly looking for new tools in order to make the most out of their efforts on the content network. Google recent launched a new tool which provides the advertiser more control over where their text ads appear. Advertisers can now opt out of websites in which their ads can appear below-the-fold. By doing so, advertisers can ensure their ads will be in prime real estate on the content-network website.
more...
About 1157 days ago by Milestone No Comments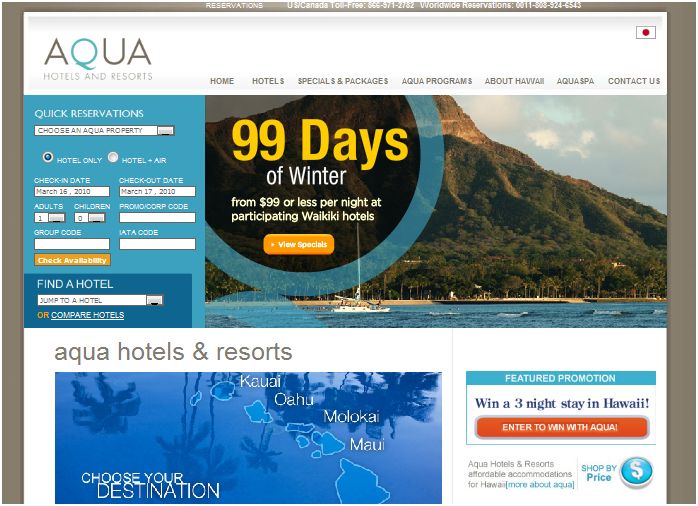 Aqua Hotels and Resorts, in collaboration with Milestone Internet Marketing, proudly announced today the launch of the newly revamped Aqua Hotels and Resorts portal website (http://www.aquaresorts.com).
more...
About 1158 days ago by Teresa Villaruz No Comments


Speed of website is one of the effective factor to generate ROI. Site performance relates to download speed of page. Numbers of object affect in downloading speed. Google Webmaster measures a site by using Site Performance tool.
more...
About 1159 days ago by Milestone No Comments

It's pretty common knowledge that getting other relevant websites to link to your website is one way to improve your search engine ranking. One of the biggest challenges I hear often from hoteliers is "I don't know how to do that" and I am frequently asked to share the things that I did as a hotelier to be successful with my internet marketing strategies.
more...
About 1159 days ago by Milestone No Comments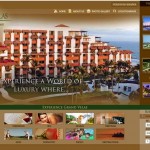 Successful internet marketing requires a balance between Search Engine Optimization and conversion factors. The same tools which can be helpful for conversion can prevent the search engines from effectively crawling and indexing the site when not balanced properly.
more...
About 1159 days ago by Milestone 1

Webmasters who want to keep on top of algorithmic changes affecting Google's SERP ranking will be interested to know that the speed of websites, or download time, will now be factored in by Google when ranking websites. Google's new Page Speed Tool will help webmasters assess and improve their site's speed, performance, and user experience. According to Google's Matt Cutts, if two websites have equal relevance to the search term, then the faster site will rank higher.
more...
About 1159 days ago by Milestone No Comments