Archive
This year at SMX Advanced in Seattle, Milestone Internet had the chance to interview Tony Alba, the SEO Manager of Yahoo, to ask some popular social media questions and strategies for small businesses, such as hotels.
more...
About 1419 days ago by Milestone No Comments

Every page of every website ought to be optimized. However, you might find a landing page within your site you felt was fully optimized, but has a bounce rate that is alarming. By doing so, you are losing an opportunity to convert a viewer. Here are 5 ways to improve poorly performing landing pages.
more...
About 1419 days ago by Milestone 1

During SMX Advance, we attended a phenomenal session on writing killer adcopy. Session was moderated by Matt Van Wagner and speakers included Craig Danuloff from ClickEquations, Inc, Elizabeth Marsten from Portent Interactive
Shane Snow from semvironme. The session was very interactive and did a great job in coaching attendees how to think creatively while writing adcopy.
more...
About 1431 days ago by Milestone No Comments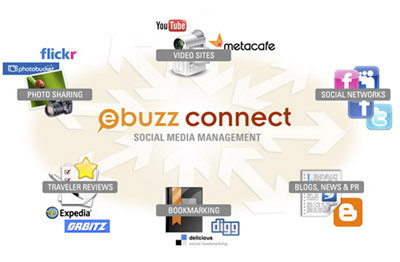 Milestone Internet Marketing launches eBuzz ConnectTM, its cutting edge Social Media Management System targeted at the hospitality and travel industries.
more...
About 1431 days ago by Teresa Villaruz 5

We attended Keynote session featuring Dr. QI Lu (President Online Service Division, Microsoft) and Danny Sullivan. Q& A was focused on new engine interduced by Microsft and what are the USP of new engine as compare of old guys such as Google and Yahoo.
more...
About 1438 days ago by Milestone No Comments