religious-itinerary
ROI Tracking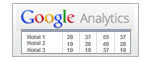 There are many features and tools within Google Analytic that is under-utilized. One of these hidden gems include Google Analytic's Pivot Table, which you can use to track average ranking.
more...
About 329 days ago by Chad Tsang No Comments

Have you ever thought, "I'd like to have a surplus of social and SEO analytical power tools at my fingertips"? Well the experts of SMX Advanced Seattle have provided us with all of the 'Hardcore SEO & Social Power Tools' that they could possibly recommend in an hour. Here are a few that stood out: [...]
more...
About 349 days ago by Brittany Bingham No Comments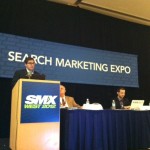 Experts at SMX West 2012 shared tips in the session, "Best Practices for Paid Search Testing – Case Study Panel" Learn the best methods to conduct a formal case study.
more...
About 448 days ago by Ara Quick No Comments


In this session Ashish from Google Analytics (GA) team covered new, fun stuff that have been recently implemented in GA. Most of these implementations are geared so for GA to show relevant analytics data for content-heavy website.
more...
About 560 days ago by Kchitiz Regmi No Comments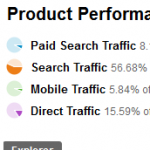 Visitors take interesting paths on the way to your shopping cart, surfing through a variety of ads and search listings before arriving at your site. Which types of ads or combination of ads are the most likely to lead to conversion – your display ads, Facebook ads, branded PPC ads or something else? And which ads result in the highest profit and ROI?
more...
About 638 days ago by Justin Varghese No Comments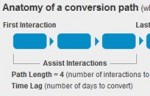 A new tool in Google Analytics shows you how your Organic, Paid and Social Media Channels all assist each other in generating revenue.
more...
About 685 days ago by David Addison 2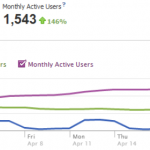 In today's social media world, the elements which we can track on social channels go far deeper than mere fan count or pageviews. Between the intangible measurements of success and the specific analytical data that many channels or tools now provide, we actually have a lot of information at our fingertips to measure our performance and achievements to hit specific goals.
more...
About 755 days ago by Natalie Evans 2