Santa Clara, CA (For Immediate Release) – Milestone Internet Marketing, Inc. announced today that it has received multiple Adrian Awards for excellence in hotel website design, Internet marketing, and social media strategies.  The competition was hosted by the Hospitality Sales & Marketing Association International (HSMAI) and honors the best of the best in travel sales and marketing, specifically those who demonstrate the most creative and forward-thinking campaigns. Out of nearly 1,100 entries submitted for this year's competition, Milestone was honored with three awards for its creative brilliance and best practices in website design and Internet marketing for the hospitality and travel industries. The highlights of these awards are the gold and silver awards for Milestone's innovative social media campaigns implemented for Velas Resorts (http://www.velasweddings.com/) and Greystone Hotels (http://www.greystonehotels.com/).  Milestone's Adrian Award-winning campaigns are:
"The bar is continuously set higher each year in regards to the quality of Adrian Awards submissions we receive," said Fran Brasseux, HSMAI executive vice president. "This year's winners in travel advertising,  public relations, and digital marketing exemplified marketing innovation that led to outstanding results, and demonstrated the power of marketing integration across all channels."
"Milestone is truly honored by these awards. These awards are testaments to our team's creative strategies, passionate dedication, and sharp intelligence," said Anil Aggarwal, CEO of Milestone Internet Marketing.  "These professionals' dedication to provide the highest quality of products and services to our clients has lead to Milestone's track record of consistently producing innovative search marketing and social media solutions that generate high rates of return on investment for our clients."
—————————————————–
About Milestone Internet Marketing, Inc.

Milestone Internet Marketing, Inc. is a leading provider of Internet marketing solutions for the lodging industry.  Milestone's portfolio of services includes Hotel Website Design, Search Engine Optimization, Pay-per-Click marketing, Social Media Optimization, MediaConnect360TM, eBuzz Connect™ and online reputation monitoring.  Milestone currently works with over 1,400 hotels and drives over $550M in annual revenue for its clients.  Milestone is a preferred vendor for several major lodging industry brands and works with some of the leading hotel management companies.   Milestone is also well known as a lodging industry educator for its Hotels to HTMLs internet marketing workshops and book. For more information, please visit www.milestoneinternet.com, email [email protected], or call 888-350-8396.
About HSMAI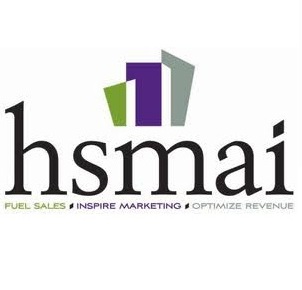 The Hospitality Sales and Marketing Association International (HSMAI) is committed to growing business for hotels and their partners, and is the industry's leading advocate for intelligent, sustainable hotel revenue growth. The association provides hotel professionals & their partners with tools, insights, and expertise to fuel sales, inspire marketing, and optimize revenue through programs such as HSMAI's MEET, Adrian Awards, and Revenue Optimization Conference. HSMAI is an individual membership organization comprising more than 7,000 members worldwide, with 40 chapters in the Americas Region. Connect with HSMAI at www.hsmai.org, www.facebook.com/hsmai, www.twitter.com/hsmai and www.youtube.com/hsmai1.