With the growing popularity of Social Media, it is critical for hotels and brands to establish presence in the major online channels. By engaging with customers in a manner that is comfortable and convenient for them, many hotels are seeing an increase in customer engagement and loyalty.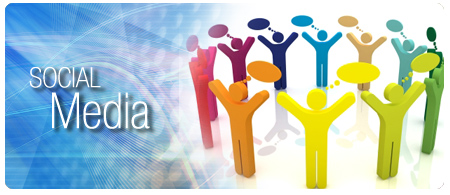 According to Forrester Research:
44% of the online travelers in America trust content from other travelers more than advertising or marketing
Social media efforts are most effective when used in conjunction with traditional marketing including SEO. While social media has grown significantly, not all consumers rely on it exclusively for interacting with brands. It is most effective when social media is provided as an option for those guests who prefer to interact in that manner when performing travel research. It is important to keep your emphasis on the efforts that have proven a solid ROI, while also beginning to test some of the newer social media initiatives.
The following are among several of the top things to consider when working towards achieving the best results from your social media initiatives:
Tie social media to your core business and integrate your social media efforts with other online and offline initiatives – it's not a campaign, it's a commitment.
Carefully plan a social media strategy for your core business and focus your efforts on the top Social Media channels. Determine your capacity and make sure to tackle only what you can handle.
Identify your specific goals to measure the success of your social media marketing efforts. Several of the top metrics include quality of traffic, engagement (intentions and actions), and outcomes of your core objectives.
Change consumer sentiment by reaching out to communities with the same interests.
Connect with established groups/communities and reach out to the most influential members/bloggers in the online community. With their huge following, their opinions can be very influential. Social media is a conversation. Genuinely listen to the feedback.
Source: Eye for Travel Social Media Strategies – Best Practices to get the Highest ROI on Your Social Media Initiatives Session
Panel:
Brian Boland, Manager, Direct Response Solutions, Facebook
Brandie Feuer, Director of Marketing, Tropicana Las Vegas
Fiona Ashley, Director of Marketing, Travelmuse
Henry Harteveldt, Vice President & Principal Analyst, Airline & Travel Research Forrester Research (Moderator)
________________________________
Contributed by: Kimberly Ercius, Director of Business Development, Milestone Internet Marketing, Inc.