A rich and huge website is always on top of rank if it has speed of browsing. Site performs well if website has speed in microseconds. Google has analyzed and came up with result that 500 microseconds delay in google result reduce traffic by 20%. Amazon Site also experienced 1% sales down after site experienced 100 microseconds delay in download.
Site Performance
Under google webmaster there is site performance page which shows what is the download speed of website and how its faster or lower as compare to other sites. Site speed varies and depends on content and website structure.

How to speed up page?
Site performance tool also list out some website pages which are not performing well. This tool also shows how to make it better in performance, which settings need to change or apply to speed up page.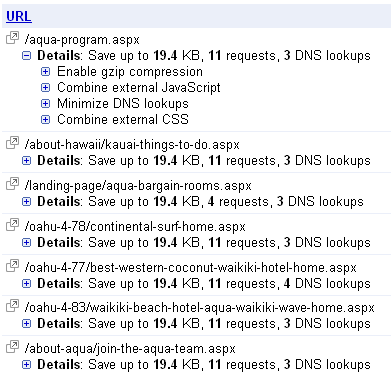 For more detail, install Page Speed and YSlow on firefox and read documentation. Both tools are enough to analyze a website performance.
Moderator: Vanessa Fox, Contributing Editor, Search Engine Land
Q&A Moderator: Michael Martin, SEO Director, Resource Nation
Speakers:
Patrick Bennett, Co-Founder, BLVD Status
Maile Ohye, Senior Developer Programs Engineer, Google Inc.
Ralf Schwoebel, CEO, Tradebit, Inc.
Brian Ussery, Director of SEO Technology, Search Discovery Inc.
————————————————————————–
Contributed by: Jaydev Mandaliya, Milestone Internet Marketing