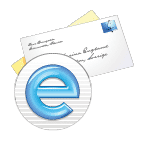 E-Reach
Having trouble coming up with a theme, content and how to best utilize the emails you have collected? Try Milestone's email marketing tool – E-Reach. E-Reach features beautifully designed and customized lodging industry specific email marketing templates. Clients can log on to their panel, choose from the Milestone library of templates, select prewritten text and messages and after a couple of clicks, you have generated emails that build solid customer relationships. You no longer have to think about content or concept. It is all there and ready to be sent! Find out more.


E-Survey
Want to know your customers feedback? Milestone E-Survey is a powerful and easy to use online customer survey tool. Our state-of-the-art survey software features detailed reporting, data distribution, evaluation and collection capabilities, with full-service support from the Milestone team.

E-brochure
Milestone's E-brochure is a web and printer friendly brochure, which can be emailed as a link or as an email attachment. Your in-house sales team will find this tool very handy. If a customer requests your hotel's brochure, just send an E-brochure as an attachment or as a link. Your potential guests do not have to wait for your mail to arrive, they get your ebrochure as fast as it is emailed.