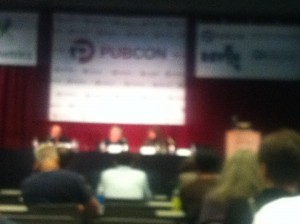 Universal search has become very important and proper attention needs to be paid to each of the channels and ad types to improve visibility
Universal search is a blend of
Video/Images
QDF Content (News, Blogs)
Products
Places Optimization
Organic Localization
Tips for Universal search
Be careful "Generating universal results for some queries can kill ROI"
Build a plan before working on universal search
Buy domain name with geo location, it will be more effective.
Optimize images, videos properly so these types can be indexed by search engines.
Conclusion:
Universal search is very important one should optimize the website optimized for all types of search like images, videos, maps etc and stay ahead of the competition.
Speakers: Greg Boser, Brian Combs, Andrew Beckman
Moderator: Christine Churchill
Contributed by – Justin Varghese, ROI Manager, Milestone Internet Marketing Inc.