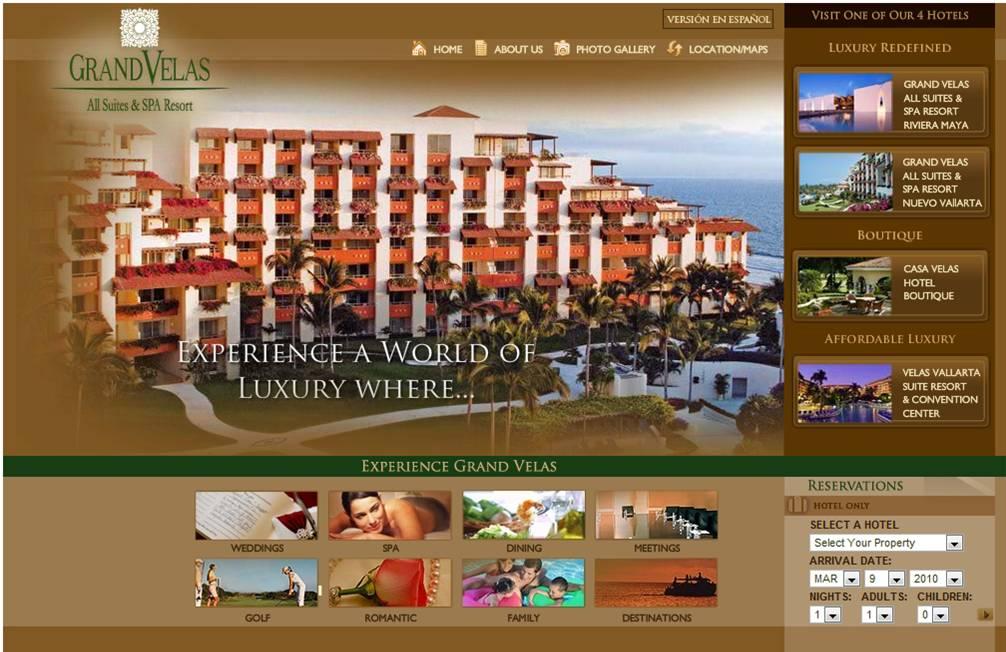 Successful internet marketing requires a balance between Search Engine Optimization and conversion factors. The same tools which can be helpful for conversion can prevent the search engines from effectively crawling and indexing the site when not balanced properly. The use of flash (swf) and other animation can be among the most powerful tools for conversion. Guests can be quickly sold on the hotel within several seconds of entering the site if there is attractive animation on the landing page.
The following are among the top ways in which you can manage both search engines and guests needs while serving the same content:
By minimizing the use of animation, you can still provide useful content on the same page. Ensure that there is space on the page to provide that critical text, even if it is below the fold of the page.
Utilize flash as a component of the page to accomplish a specific task that you are unable to do with plain text. With too much flash, the load time of the page can be slower, thus increasing the bounce rate. Always test the load time before launching significant changes to the website.
It is important to ensure that text links are readable when scripts are disabled. The following is a great add-on for checking scripts: https://addons.mozilla.org/en-US/firefox/addon/722
While the search engines have improved their abilities to read text and links within flash, they still may not able to gain value from the animation, videos and/or images within it. In order to ensure SEO value from the flash, it is best to include other forms of valuable searchable information within the files.
————————————————————————–
Contributed by: Kimberly Ercius, Milestone Internet Marketing