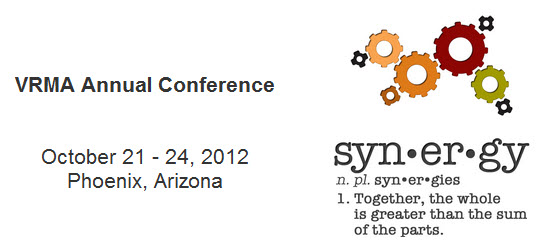 Event: Vacation Rental Manager's Association – 2012 Conference
Session: Social Media in 30 minutes a day – 2012 edition
Date: Monday, October 22
Time: 3:15 – 4:15 pm
Location:
Arizona Biltmore
2400 East Missouri Avenue
Phoenix, AZ 85016
Session Description:
As search engines incorporate social media channels in their search results, it is important for vacation rental managers to have a strong presence on these channels. The most common mistakes that vacation rental managers make today are ignoring the importance of these channels and thinking that managing such channels takes too much time. With a proper game plan in place, social media can be successfully managed with as little as 30 minutes a day.
Presenter: Bob Kippola, Director of Business Development, Milestone Internet Marketing Inc.
For more event information, or to register, go to http://www.vrma.com/?page=AnnualConference