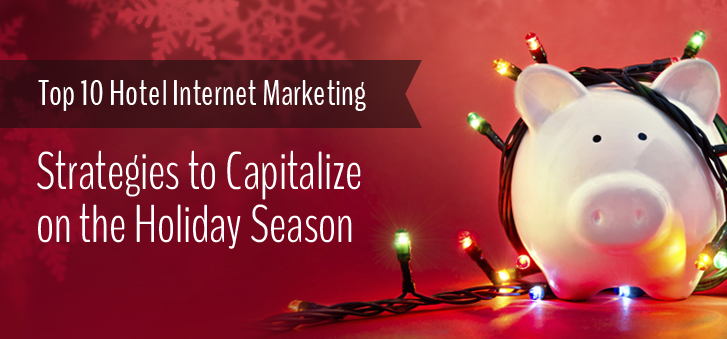 Event: Milestone Webinar Series
Session: 10 Hotel Marketing Trends To Capitalize On The Holiday Season
Date:  Thursday, November 13th 2014
Time: 10:00 AM – 11:00 AM (Pacific)
Topics Covered:
The holiday season presents many opportunities that can deliver significant ROI in terms of enhanced online visibility, website traffic, and direct online bookings! Join Milestone as we share our top 10 ideas and hotel Internet marketing trends to capitalize the holiday season. Below are some digital marketing strategies that we will cover during this webisode:
Leveraging holiday traveler trends,
Getting your website season-ready,
Search engine optimization tips for website visibility and traffic,
Reaching your target market through organic, local, paid, and email marketing strategies,
Driving revenue through hotel social media marketing,
Along with other great hotel marketing tips and creative ideas for this holiday season!
Speakers:
Krista Malchow, Business Development Manager
Zulema Romero, Director of Client Services
Selin Maurice, Senior Manager, Corporate Training
Teresa Villaruz, Sr. Marketing Manager (Moderator)

——————————————————————————————-
This hotel marketing educational session is proudly sponsored by:


EyeforTravel is a community where the world's top online travel brands come to meet to drive forward growth and innovation in the industry. Established in 1997, by Tim Gunstone, EyefroTravel offers a diverse product portfolio including industry analysis, insights, research, webinars, reports and conferences to suit the needs of their clients. To learn more about EyeforTravel, visit their website at www.eyefortravel.com