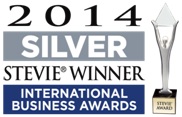 SANTA CLARA, CA: For Immediate Release: Milestone Internet Marketing is proud to announce that out of the 3,500 nominations worldwide from organizations of all sizes, it has won a Best New Product Award from the 2014 Stevie IBA Awards for its Galexi CMS 6.0 Internet marketing software for hotels. Designed for the hospitality and travel industry, this next generation SaaS (software-as-a-service) platform is designed with search engine trends, mobile, social media, and conversion in mind.
The Stevie® Awards are the world's premier business awards created to honor and generate public recognition of the achievements and positive contributions of organizations worldwide and is one of the world's most coveted prizes. These awards serve as testaments to Milestone's dedication to providing innovative and industry leading products and services that empower its clients to maximize direct booking and increased revenues from their hotel website and internet marketing strategies.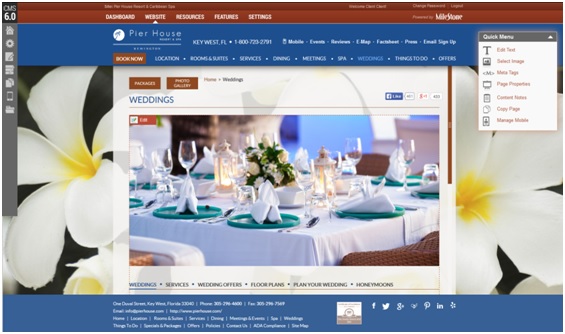 As more people continue to use tablets and smartphones to perform online search, and with Google's recent algorithm updates, including Hummingbird and Panda 4.0, it is critical for hotels to have a holistic web, mobile, and social strategy when it comes to hotel digital marketing. Galexi CMS 6.0 is Milestone's proprietary hotel website content management system (CMS) optimized with enhanced features for search, conversion, and usability.  The search-friendly CMS also includes schemas for the latest search algorithms, integrates social media, and provides a single interface to manage content for adaptive responsive hotel websites that target desktop, tablet, and mobile users.
Easy to use WYSIWYG hotel website content management system
Single interface for managing your desktop, tablet, and mobile sites
Ability to optimize your website with keyword-rich metadata
Implement schema tagging to allow search engines to easily understand what you're offering
Easily optimize your images for search
Automatically update your website's sitemap
Optimized for speed and performance
Hotel Facebook business page content management capability
Multi-language features
Administrative and moderation workflow
Contact Milestone to learn more about our hotel website design and Galexi CMS 6.0 software and how Milestone can help your hotel increase direct online bookings.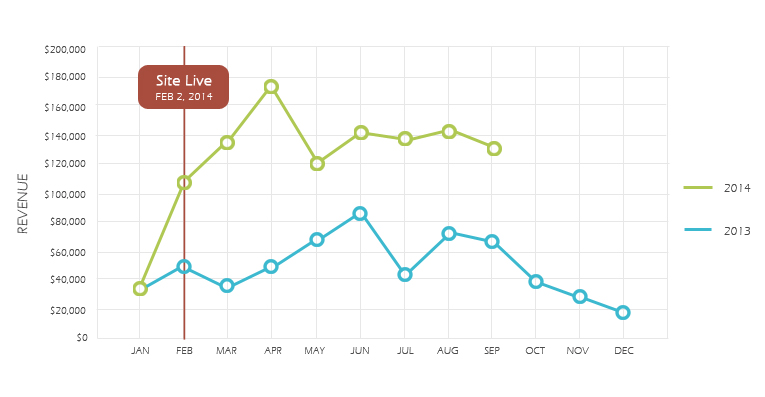 Milestone client websites developed in GalexiTM CMS 6.0 are experiencing higher online performance in terms of website traffic, conversion, and direct online bookings. Holiday Inn Chicago Mart Plaza in River North needed a well-optimized hotel website design to showcase its unique spaces and services and perform well on search engines. Milestone developed the client's hotel website on GalexiTM CMS 6.0, following the latest search and social guidelines, paired with a defined marketing strategy and using Naptune to enhance its local lsitings.  The hotel website site has seen a 37% increase in visits, a 216% increase in online revenue and significant increases in traffic and conversion within just 3 months since its launch date of February 2, 2014.
Read the entire hotel internet marketing success story here.
About the Stevie Awards
Stevie Awards are conferred in six programs: The International Business Awards, The American Business Awards, the Asia-Pacific Stevie Awards, the Stevie Awards for Women in Business, and the Stevie Awards for Sales & Customer Service.  The sixth program, the German Stevie Awards, opens for entries on 18 August.  Honoring organizations of all types and sizes and the people behind them, the Stevies recognize outstanding performances in the workplace worldwide.  Learn more about the Stevie Awards at www.StevieAwards.com.
About Milestone Internet Marketing:
Milestone offers innovative Internet Marketing Strategies for hotels and businesses around the world. Milestone delivers cutting-edge solutions and products that help hotels and businesses create an online presence that drives website traffic and online revenue, and facilitates a holistic digital experience for their guests. With far-reaching knowledge of Internet marketing and experience in the hotel industry, Milestone Internet Marketing is a key player in transforming the hospitality marketing industry with four software products:
For more information on Milestone products and services, please explore our website at www.milestoneinternet.com or call our team at (408) 492-9055.
Check our hotel marketing strategy blog to learn more about the latest search and hospitality industry trends.
Press Contact:
Teresa Villaruz
[email protected]
408-200-6871