Tag Cloud - web_2.0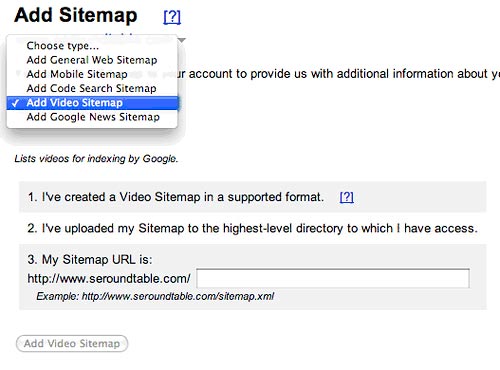 Video's are a great way to promote your website and an even better conversion tool. However, it is important to make sure your video's are getting indexed properly by search engines. Thus, it is crucial to create a sitemap for your video.
more...
About 8 years ago by Milestone Comments Off

on Video Sitemaps

By Benu Aggarwal, Milestone Internet Marketing Effective internet marketing in the year 2008 will be a powerful promotional agent for the hotel industry – from major franchise chains in urban cities to independent inns in rural countryside. In fact, it has been projected that 40% of all hotel bookings will be generated from the internet […]
more...
About 9 years ago by Milestone 4

According to a survey by JPMorgan, US Paid Search and Advertising Revenues have been steadily increasing since 2006 and are expected to rise by 31.9% in 2008. eMarketer is predicting that rich media/video is going to see the biggest growth in spend in 2008 with an increase of 48.9%. The saying goes "a picture is […]
more...
About 9 years ago by Milestone Comments Off

on Where are you spending in 2008? Rich Media / Video Leads in Growth for 2008

Though it comes as no surprise that online customer reviews affect online shoppers, it is noteworthy how online customer reviews also affect offline conversion. In a study by Avenue A | Razorfish's "Digital Consumer Behavior Study," 55% of the survey group reported checking other people's opinions online. The study also showed that those who read […]
more...
About 9 years ago by Milestone Comments Off

on Offline Implications of Online Reviews

Over 100 Training Sessions in 2007. Invite Milestone Experts to Your Next GM/Sales Meeting. Learn More…. Does Web 2.0 and Internet Marketing continue to baffle your team? Do you have a GM or Sales meeting scheduled? Consider having a local expert from Milestone educate your team about the internet, trends, Web 2.0 and positioning your […]
more...
About 9 years ago by Milestone Comments Off

on Educational Sessions on Web 2.0

The chart below shows the growth of Online Video Advertising across all industries in the US. We believe that the lodging industry will see a significant adoption of the online video advertising because most consumers want to see, touch, and feel the hotel before booking their lodging online. As search engines move towards Universal Search […]
more...
About 9 years ago by Milestone Comments Off

on Online Searchable Videos – Why Hoteliers Should Care?