Tag Cloud - Mobile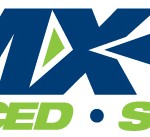 Learn more about ranking, penalties and mobile during the Q&A session with Google's Matt Cutts at SMX Advanced.
more...
About 2 years ago by Lyena Solomon Comments Off

on SMX Advanced Q&A with Matt Cutts: Ranking, Penalties, Mobile [SMX Advanced 2013]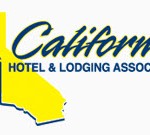 Learn how to grow revenues using different internet marketing strategies – search, local, mobile, social media and more.
more...
About 2 years ago by Milestone Internet Marketing Comments Off

on Best Practices in Search Marketing – How to Drive Traffic and Revenue – CH&LA Educational Session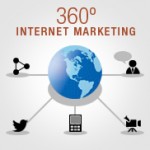 The Velas Resort Group has been a client of Milestone for years and sought Milestone's help in creating an online strategy to further maximize the group's wedding revenue with the use of online technologies and an innovative marketing plan. Milestone then developed an award-winning wedding website and implemented several search and social media marketing strategies that performed well beyond expectations. Here's a look at their cross-marketing optimization campaign.
more...
About 3 years ago by Teresa Villaruz 1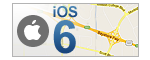 Apple's iOS 6 update will be coming to most Apple mobile devices before the end of the year. As Internet marketers, there are two additions that are of particular interest: Apple Maps and Passport. This article will explore these upcoming items and how they can affect local marketing strategies.
more...
About 3 years ago by Jason Thomas Comments Off

on How Apple's iOS 6 Will Change Local Strategy


Since 53% of mobile subscribers have smart phones in the US, how do we target those users? There is no doubt as to why you should run mobile ads, the next question is how do you run mobile ads?
more...
About 4 years ago by Amanda Brinkerhoff Comments Off

on The Mobile Ad Universe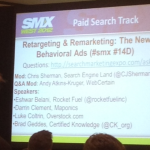 The SMX West 2012 panel on retargeting and remarketing discussed the opportunities in turning potential customers into paid customers and extending the customer lifetime value. Learn the latest developments in retargeting and remarketing and how mobile might change the topic in the near future.
more...
About 4 years ago by Jonas Pauliukonis Comments Off

on Retargeting & Remarketing: The New Behavioral Ads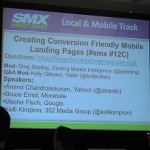 Experts at SMX West 2012 shared mobile website tips in the session "Creating Conversion Friendly Mobile Landing Pages." From design to content to programming, the panel gave sound advice on how to create the highest-converting mobile websites.
more...
About 4 years ago by Nelson Toriano Comments Off

on Mobile Websites Advice from the SMX West 2012 Experts