FEATURED STORIES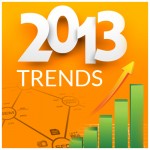 Check out the recap of our latest webinar, 2013 Top Internet Marketing Trends. We have the full deck in case you missed it (or if you just want to brush up), Q&A and additional resources/references.
more...
About 99 days ago by Mike Supple No Comments


The biggest trend of 2013 is fresh, relevant content that is useful to the consumer as well as the search engines. In the rest of this article, we will outline a case study which illustrates the results that can be achieved by sprucing up your content and strategy with just a few minor tweaks to stay in line with Google's algorithm.
more...
About 101 days ago by Cassie Vignieri No Comments


If you run a hotel, you should be paying attention to Facebook Graph Search, whether you have access to it or not. All the Likes you've been accumulating, the encouragement of people to check in, the monitoring of photos taken in your hotel: it can finally serve a purpose that will help your visibility and can even lead to bookings.
more...
About 105 days ago by Mike Supple 2


The competition was hosted by the Hospitality Sales & Marketing Association International (HSMAI) and honors the best of the best in travel sales and marketing, specifically those who demonstrate the most creative and forward-thinking campaigns. See the award winning campaigns here.
more...
About 106 days ago by Milestone Internet Marketing No Comments


How your hotel ranks with TripAdvisor's Popularity Index can have a big impact on revenue. Making sure you are doing the right things when it comes to online reputation management will help keep you ranking well.
more...
About 112 days ago by Cassie Vignieri 2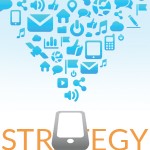 In need of a mobile website, but unsure which mobile strategy (mobile website or responsive website) is best for your business? In this article, Milestone uncovers the difference between the two platforms including the pros and cons.
more...
About 113 days ago by Lyena Solomon No Comments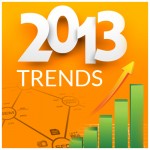 As we look and plan ahead, several new trends and strategies have emerged that are essential to our "must do" list for 2013. This article covers some of the major trends we are noticing in the search industry and how they will impact customer behavior. We will also discuss how businesses, hoteliers, and search partners can capitalize on these exciting trends for 2013.
more...
About 114 days ago by Milestone Internet Marketing 2