FEATURED STORIES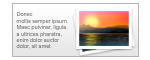 As social media channels adjust their functionality to favor sharing images and media based content, it's becoming increasingly important for companies to leverage this change with high-quality imagery. Learn how businesses, especially in the travel and hospitality verticals, can take advantage of this change.
more...
About 324 days ago by Brittany Bingham No Comments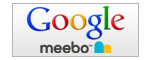 After Google acquired YouTube, the industry saw a dramatic change in its algorithm; video optimization contributed to the organic ranking of any hotel website. With Google continuing business acquisitions, hoteliers need to be aware of what each joint venture could mean for their hotel's organic ranking.
more...
About 325 days ago by Nelson Toriano No Comments


Google is making a big move toward semantic search results. Sit in on this session by our President and Founder, Benu Aggawal as she explains how and why to change your content, site architecture, and CMS strategy based on the latest search trends, semantic search, and schemas.
more...
About 326 days ago by Milestone Internet Marketing No Comments


At SMX Advanced Seattle 2012, Benu Aggarwal caught up with Mike Blumenthal to get the scoop on the latest tactics for optimizing websites for local search. Watch for the latest tips on Google+, Google Places and Google+ Local.
more...
About 344 days ago by Benu Aggarwal 1

How can a small brand secure quality links? "Get wild; target egos; be controversial." –Casie Gillete Search Engine Optimization (SEO) 101 has clearly established that securing authoritative links is a vital aspect of building a website's relevancy. More recently, it is evident that the quality of these links and who they are from is more [...]
more...
About 345 days ago by Brittany Bingham No Comments

It's no longer sufficient to simply make sure that your hotel is on social channels. Now you must ask yourself, "Are my social strategies hardcore?" This question prods the audience and panelists alike at SMX Advanced Seattle 2012's 'Hardcore Social Strategies' session to think of how to innovate, engage, and build a valuable social presence. [...]
more...
About 345 days ago by Brittany Bingham No Comments

Main things to check and audit on a paid search campaign 1)      Check campaign settings and use segmentation feature 2)      Use competitive analysis tools (Skyfu.com) and see what keywords our paid search campaigns are missing. 3)      Proper mix of match types (Broad, Phrase and Exact) 4)      Proper usage of geo targeting and day parting 5)      [...]
more...
About 345 days ago by Justin Varghese No Comments