religious-itinerary
Website Promotion
The following statistics published by Search Engine Journal are just a reminder about the power of SEO and search and how investing in SEO and social media efforts today will later result in handsome rewards and returns.
more...
About 394 days ago by Bhawna Sharma No Comments


Local search has taken over search engines results pages with Google Places listings dominating the top ranking positions. Understand the importance of creating content for local search to enhance your online visibility and connect with your local market.
more...
About 418 days ago by John Pol No Comments


Enhanced pay-per-click sitelink extensions offer advertisers additional exposure by incorporating expanded copy on sitelinks and aim to prompt higher click-through-rates by appearing more informative and relevant to consumers.
more...
About 419 days ago by Yasmin Davila No Comments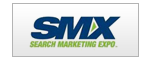 Over the course of three days, experts at SMX West 2012 presented of wide variety of trending topics in the search industry ranging from the Evolution of Social Media ROI, to Tips on Competitive Analysis, while also touching on one of the fastest growing local channels in Google Places. But the question remains, where does that leave PPC?
more...
About 422 days ago by David Addison No Comments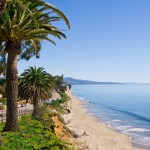 Spring break is the most fun week not only for those traveling but also for hotels that get the influx of spring break vacationers. Here are some quick tips to make the most of the spring break season to boost online traffic.
more...
About 437 days ago by Bhawna Sharma No Comments


So you have to do the inevitable, what every SEO specialist dreads – you have to change or migrate your domain name. While there is no quick fix for this daunting task, the SMX West 2012 experts have given us some great tips on how to make the transition as seamless as possible.
more...
About 443 days ago by Brittany Bingham No Comments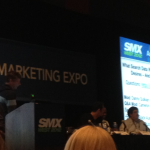 At SMX West 2012, Michael King with Publicis Modem discussed how important it is to bring search and social together to maximize reach and ROI.
more...
About 443 days ago by Zulema Romero No Comments