religious-itinerary
Website Promotion

Why do you need to buy Google ads for your brand if you rank organically? Do you have control on where you directusers on your website? Do brand keywords in general have higher quality scores? Why would you spend time and money, managing a campaign with your brand keywords when you have organic positions for them?
more...
About 296 days ago by Prajakta Vartak No Comments


Semantic search works to understand a searcher's intent and the contextual meaning of a search rather than simply the keywords. In other words, search engines such as Google finds meaning and relationship between the words to provide you the best results.
more...
About 296 days ago by Bhawna Sharma No Comments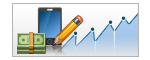 It is important to make sure that while doing mobile paid search campaigns, hoteliers target the ads towards the right audience, right devices as well as have the right combination of ad copy, keywords, and landing page to ensure their mobile search campaigns generate ROI.
more...
About 328 days ago by Justin Varghese No Comments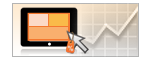 Tablet computing has ushered in new opportunities for pay-per-click with a full range of tablet devices for granular targeting. With fewer advertisers playing in the tablet space – the potential for high conversion and return on investment should make tablet targeting a serious consideration for Adwords advertisers.
more...
About 328 days ago by Jonas Pauliukonis No Comments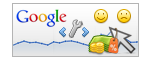 With the evolution of search algorithm to semantic algorithm, it is important to consider and incorporate user sentiment within pay-per-click ads to establish relevancy and create context surrounding your product or service.
more...
About 328 days ago by Milestone Internet Marketing No Comments

David Mihm and his team have released the new edition of their annual Local Search Ranking Report, which outlines the top ranking factors for local search. With the recent launch of Google+ Local, it's really important for hoteliers to understand where their focus and efforts should be this year to optimize their local search performance.
more...
About 328 days ago by Manisha Kumar No Comments


At SMX Advanced Seattle 2012, Benu Aggarwal caught up with Mike Blumenthal to get the scoop on the latest tactics for optimizing websites for local search. Watch for the latest tips on Google+, Google Places and Google+ Local.
more...
About 348 days ago by Benu Aggarwal 1