religious-itinerary
Web Development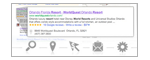 Successful organic SEO strategies in 2011 – As the year comes to a close, Milestone reflects on tried and successful initiatives implemented throughout the year. This article dives into three proven strategies that help clients drive high return on investments in terms of online revenue – Content, Usability & Crawlability, and Cross Channel Optimization.
more...
About 536 days ago by Chad Tsang No Comments


This PubCon 2011 session focused on security issues that most sites are prone to and what can web developers and web masters do to protect their site against these security vulnerabilities.
more...
About 555 days ago by Kchitiz Regmi No Comments


This session talked about different elements you need to keep in mind when architecting your web site so that your site is search and user friendly. Architecting a web site that is search and user friendly is not supposed to be an easy task since there are many things you will need to consider.
more...
About 556 days ago by Kchitiz Regmi No Comments


This session focused on CSS and HTML coding standards that should be followed today, especially since all the focus is on Web 2.0. Speakers talked about how to optimize your site for speed, semantics, structure, and importance of providing structure data format to your web site content.
more...
About 556 days ago by Kchitiz Regmi No Comments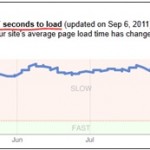 A website is an identity on the Internet for any brand. In order for a site to perform well, it is important for a brand to have good amount of traffic. One way to increase traffic to your website is by increasing your search engine ranking.
Even a 100-millisecond delay in the site's load time can cause a 1% drop in revenue for a site like Amazon. An attractive, simple structure with qualitative content and a speedy website always succeeds in SEO ranking. Here are some on-site performance criteria that can help improve traffic.
more...
About 572 days ago by Jaydev Mandaliya No Comments

53% increase in web traffic, plus 34% increase in online conversion after website revamp. This case study provides results from Your DC Hotels' portal website revamp.
more...
About 572 days ago by Alan Roth No Comments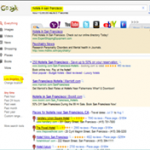 Factors that impact search results have changed drastically. The best search results are not just the ones which have the right content and meta-tags and relevant links pointing back to them. Hoteliers also need to focus on several ranking factors such as the ones that are related to their website, content, relevance of business, social circle, online reviews, etc. This article delves in the evolution of search and how you can ensure you stay competitive.
more...
About 605 days ago by Anil Aggarwal No Comments